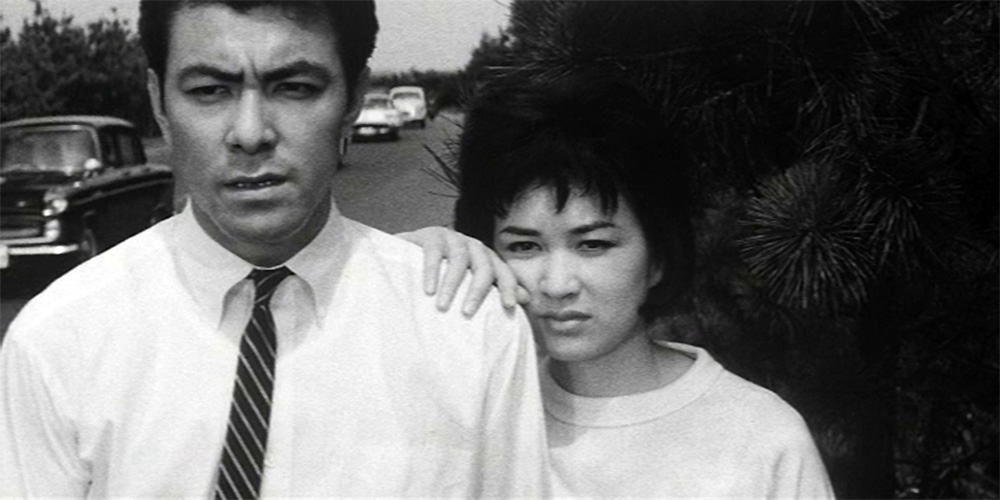 Blu-ray release: 'Black Test Car' & 'The Black Report'
Arrow Video are bringing two of Yasuzo Masumura's Japanese espionage thrillers, 'Black Test Car' (黒の試走車) and 'The Black Report' (黒の報告書), to UK Blu-ray on August 24, 2020.
Black Test Car (1962)
In a bitter, take-no-prisoners corporate war between the Tiger Motorcar Company and their competitors, the Yamato Company, undercover spies have infiltrated both sides. As Tiger prepares to launch its newest "Pioneer" car and a prototype bursts into flames, Toru (Hideo Takamatsu) heads a secretive task force to root out Yamato's spy, and find out what they can about the competitor's familiar-looking new model.
The Black Report (1963)
The president of a food company has died, and a young prosecutor, Kido (Ken Utsui), and an old lawyer, Yamamuro (Eitaro Ozawa), conflict over suspects. Soon, a spy battle breaks out after a lawyer commits perjury. During the investigation, extortion, embezzlement, hidden affairs, and acts of brutality are uncovered one after another.
Special Features:
• High Definition Blu-ray (1080p) presentation
• Original uncompressed Japanese mono audio
• Optional newly translated English subtitles
• Newly recorded critical appreciation by Jonathan Rosenbaum
• Theatrical trailers
• Image galleries
• Reversible sleeve featuring new artwork by Tony Stella
• Illustrated collector's booklet (first press only)
• Region: B
'Black Test Car' & 'The Black Report' are available for pre-order now from Amazon.co.uk.