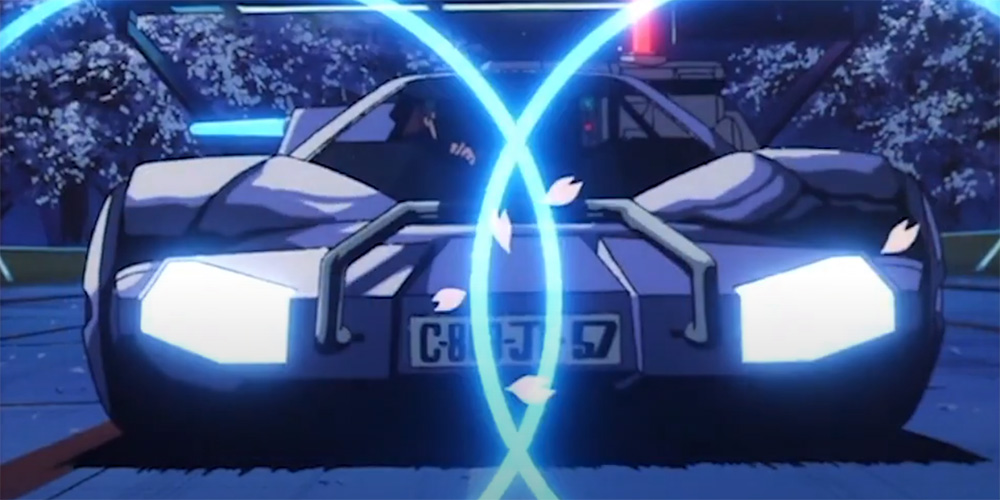 Blu-ray release: 'Cyber City Oedo 808'
Anime Limited are bringing the 1990/91 Japanese animated cyberpunk OVA 'Cyber City Oedo 808' (サイバーシティ OEDO 808) to UK Blu-ray on January 18, 2021.
Directed by Yoshiaki Kawajiri, the 3-part series tells the story of a group of criminals who are enlisted into fighting crime in exchange for reduced sentences. The voice cast includes Hiroya Ishimaru, Tessho Genda, Kaneto Shiozawa, Norio Wakamoto, and Mitsuko Horie.
Synopsis: The year is 2808. The place: Oedo, a cybernetic megalopolis of the future where the dreams of a brighter tomorrow are drowning in a tide of violence, vice and villainy. Driven to breaking point, the forces of law and order are left with no choice but to use the very criminals they capture to help hunt their own kind. Enter hardened cyber criminals Sengoku, Gogul, and Benten. Presented by Police chief Hasegawa with a stark choice, they must decide to either rot in jail for the rest of their lives, or join a special force of the Cyber Police and possibly get one more chance at freedom.
Features:
• Inside Cyber City Oedo documentary
• Episode 1 & 2 commentary with Masao Maruyama and Yoshiaki Kawajiri
• UK VHS Trailer
• US DVD Trailers
• Original UK Soundtrack CD
• 52 Page Booklet
'Cyber City Oedo 808' is available for pre-order now from Amazon.co.uk.