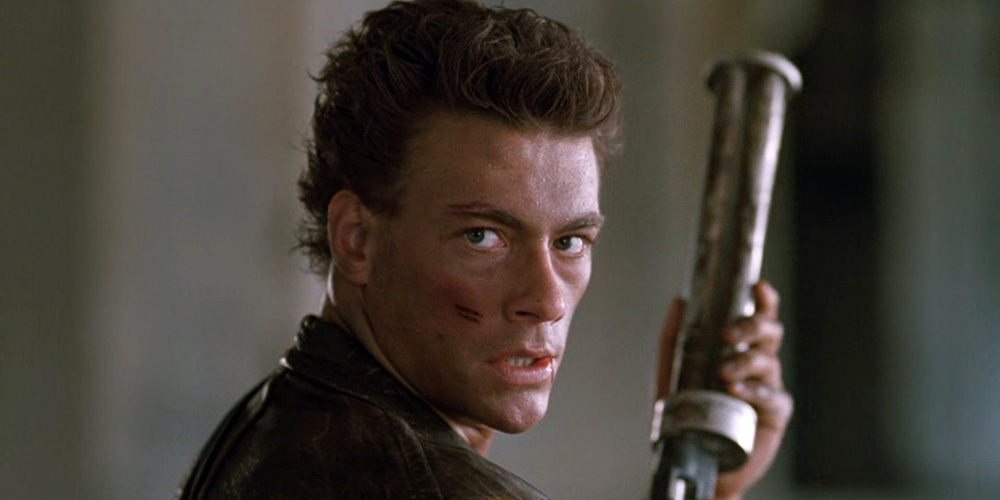 Blu-ray release: 'Cyborg'
---
88 Films are bringing the 1989 American action sci-fi film 'Cyborg' to UK Blu-ray on August 16, 2021.
Co-written and directed by Albert Pyun, the film revolves around a mercenary who must battle a group of murderous marauders in a post-apocalyptic future. The cast includes Jean-Claude Van Damme, Deborah Richter, Vincent Klyn, Dayle Haddon, Alex Daniels, and Blaise Loong.
Synopsis: Deteriorating from social anarchy deadly plague, 21st-Century America is descending into a seething barbaric nightmare. Only Pearl Prophet (Dayle Haddon), a beautiful half human/half cyborg, has the knowledge necessary to develop a vaccine. But during her desperate quest to gather data and bring the cure to the world, Pearl is captured by cannibalistic Flesh Pirates who plot to keep the antidote for themselves and rule the world! Now, only the awesome fighting skills of sabre-wielding hero Gibson Rickenbacker (Van Damme) can rescue her and save whats left of civilisation.
Features:
• HD (1080p) Presentation in 1.85:1
• 2.0 Stereo DTS-HD Master Audio English Soundtrack
• Optional English Subtitles
• Audio Commentary by Albert Pyun
• Audio Commentary by Mike Leeder and Arne Venema
• A Ravaged Future: The Making Of Cyborg
• Shoestring Fantasy: The Effects of Cyborg
• Extended Interviews from 'Electric Boogaloo: The Wild, Untold Story of Cannon Films'
• Interview with David J. Moore
• Original Trailer
• Stills Gallery
• Limited numbered slipcase – 3000 copies
• A3 Poster
• Set of 4 Collector's Post cards
'Cyborg' is available to pre-order now from Amazon.co.uk.