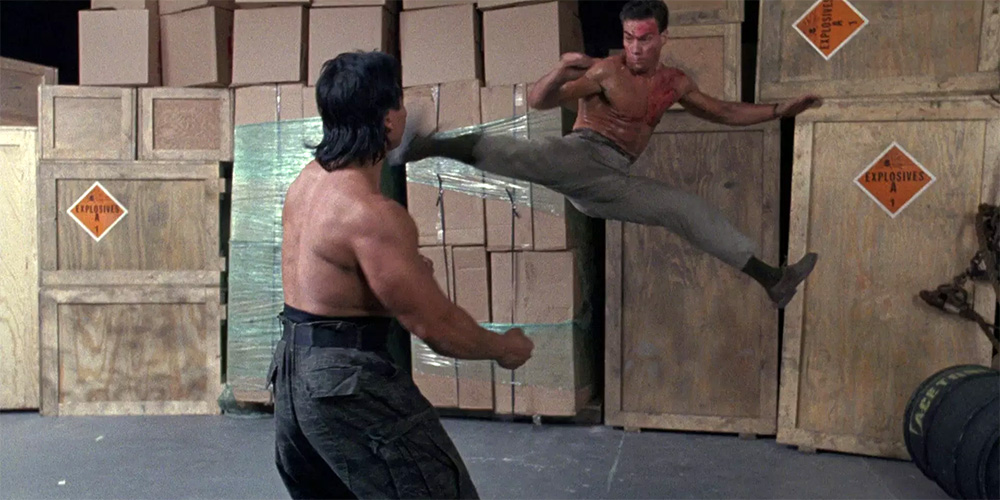 Blu-ray release: 'Double Impact'
A collector's edition of the 1991 action film 'Double Impact' is now available to own US Blu-ray, courtesy of MVD Entertainment Group.
Written and directed by Sheldon Lettich, the film centres around twin brothers separated at birth who re-unite 25 years later to avenge the death of their parents. The cast includes Jean-Claude Van Damme, Geoffrey Lewis, Alonna Shaw, Corinna Everson, Philip Chan, Alan Scarfe, and Bolo Yeung.
Synopsis: Chad and Alex (Van Damme) were just babies when their parents were killed by a Hong Kong gang led by the fearsome Moon (Bolo Yeung). The twins have been separated since that day – Chad raised by family friend Frank (Geoffrey Lewis) in Paris, where he now works as a skilled martial arts instructor, and Alex left to fend for himself in Hong Kong as a small-time criminal. When Frank brings Chad to Hong Kong, the twins, each too young at the time of separation to remember the other, initially antagonise each other. The brotherly bond goes deep, however, and it isn't long before they are seeking out the killer of their parents amidst Alex's criminal contemporaries.
Features:
• High Definition Blu-ray (1080p) presentation of the main feature in 1.85:1 aspect ratio
• English Surround DTS-HD Master Audio 2.0, Spanish Dolby Digital 2.0
• English SDH, Spanish, French Subtitles
• BRAND NEW – Interviews with cast and crew
• Rare, never before seen behind the scenes footage
• Original Theatrical Trailer (SD)
• Collectible Mini- Poster
• Region A/1
'Double Impact' is available for purchase now from Amazon.com.