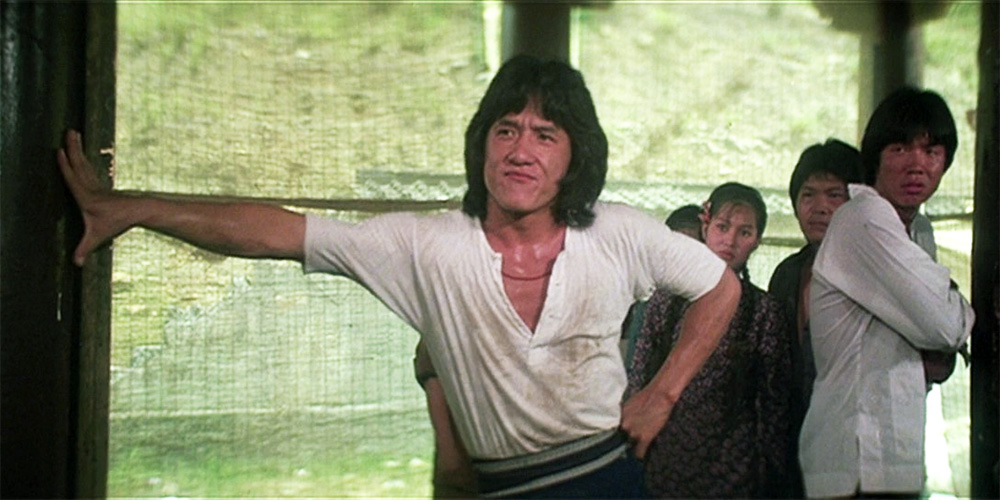 Blu-ray release: 'Dragon Lord'
---
88 Films are bringing the 1982 Hong Kong kung fu comedy 'Dragon Lord' (龍少爺) to UK Blu-ray on August 10, 2020.
Co-written and directed by Jackie Chan, the film follows the adventures of a restless martial arts student who, while constantly pursuing a girl, gets involved in the affairs of a gang of thieves. The cast includes Jackie Chan, Mars, Whang In-Sik, Tien Feng, and Michael Chan Wai-Man.
Synopsis: Dragon (Jackie Chan) and Bull (Mars) are childhood friends who spend most of their free time chasing after local girls in general and spying on one in particular who catches their eyes. A gang in the nearby dwelling is smuggling precious Chinese artifacts to westerners. Hoi (Chan Wai-man) is a reluctant party to the scheme and when he voiced his objection, the Big Boss sent his henchmen after him to keep him quiet. When the mischievous duo came across Hoi, who was hiding in their village, they take on the gang to protect the artifacts.
Features:
• Limited Edition Gloss O-Card slipcase [First Print Run Only] by "Kung Fu Bob" O'Brien
• Limited Edition Foldout Poster by "Kung Fu Bob" O'Brien
• Limited Edition set of 4 x Postcards
• New 2K restorations
• 96 minute Hong Kong theatrical cut
• 103 minute work-in-progress cut
• Original Theatrical Cantonese Mono
• 1982 English Export Dub
• Alternate Home Release Cantonese Mono Mix
• 2003 English 5.1 mix
• Newly translated English subtitles & a simplified subtitle track
• English Trailer
• The Insider: Interview with Louis Sit
• The Fall Guy: An Interview with Mars
• The Master Returns: An interview with Whang In-Sik
• Behind-The-Scenes Teaser
• Hong Kong Trailer
• Reversible sleeve with alternative Hong Kong poster artwork
• Region: B
'Dragon Lord' is available for pre-order now from Amazon.co.uk.