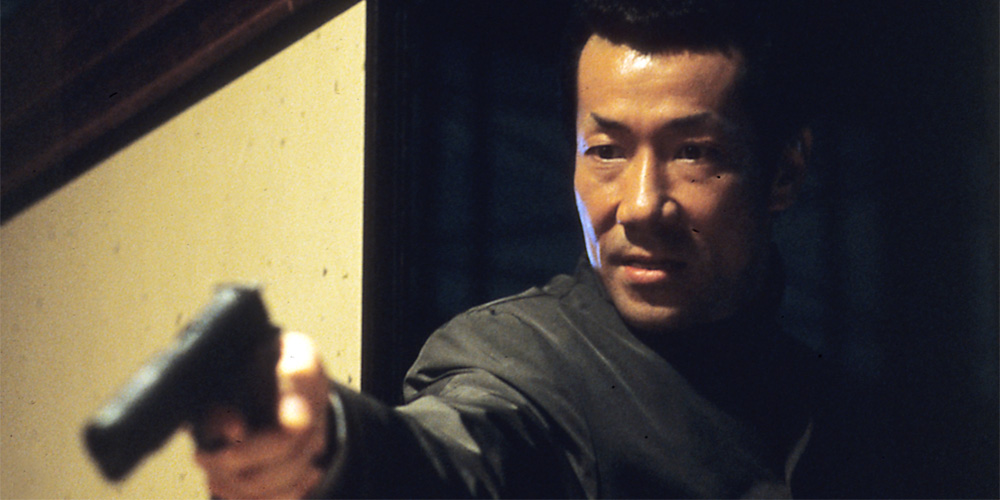 Blu-ray release: 'Graveyards of Honor'
Arrow Video are bringing both the 1975 and 2002 adaptations of Goro Fujita's gangster novel 'Graveyard of Honor' to UK, US and Canadian Blu-ray on September 7, 2020.
Graveyard of Honor (1975)
Director: Kinji Fukasaku
Cast: Tetsuya Watari, Tatsuo Umemiya, Yumi Takigawa, Noboru Ando
Synopsis: A look at the life of renegade yakuza, Rikio Ishikawa, particularly the years from 1946 to 1950 when his violent antics got him in trouble with his own clan, Kawada, and then with the clan of his protector, Kozaburo Imai. In these years, he relies on Chieko, a young Tokyo courtesan who gives him shelter. He's banished to Osaka, where he picks up a drug habit. Through it all, he keeps his friends and enemies off balance with unpredictable behaviour – and he seems indestructible.
Graveyard of Honor (2002)
Director: Takashi Miike
Cast: Goro Kishitani, Narumi Arimori, Yoshiyuki Daichi, Hirotaro Honda
Synopsis: Rikuo Ishimatsu is a lowly dishwasher who unknowingly saves the life of a Yakuza boss and quickly rises to a position of power in his gang. Loyally supporting his boss and his fellow gangsters, Ishimatsu wreaks havoc on anyone who stands in their way, inevitably earning himself a trip to prison.
Features:
• Limited edition packaging
• Illustrated collector's booklet
• High Definition Blu-ray (1080p) presentations
• Japanese PCM 1.0 mono (1975) and 2.0 stereo (2002) soundtracks
• Optional English subtitles
• Audio commentary by Mark Schilling (1975)
• Audio commentary by Tom Mes (2002)
• Like a Balloon: The Life of a Yakuza, a new visual essay by Mike White (1975)
• A Portrait of Rage, an archival appreciation of Fukasaku (1975)
• On the Set with Fukasaku, interview with assistant director Kenichi Oguri (1975)
• Archival interview special with Miike and cast members (2002)
• Archival making-of featurette (2002)
• Archival making-of teaser (2002)
• Archival press release interviews (2002)
• Archival premiere special (2002)
• Theatrical trailers
• Imagery galleries
• Reversible sleeve
'Graveyards of Honor' is available for pre-order now from Amazon.com and Amazon.co.uk.