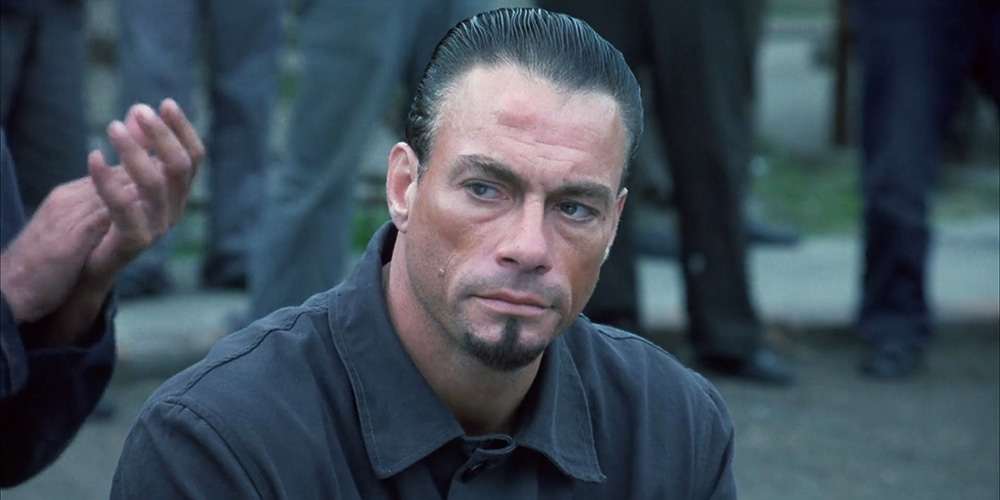 Blu-ray release: 'In Hell'
---
88 Films are bringing the 2003 American action thriller 'In Hell' to UK Blu-ray on August 16, 2021.
Directed by Ringo Lam, the film revolves around a man who must survive a prison where hardened criminals battle to the death for the wardens' entertainment. The cast includes Jean-Claude Van Damme, Lawrence Taylor, Marnie Alton, Alan Davidson, and Billy Rieck.
Synopsis: Kyle Lord (Jean-Claude Van Damme) is arrested and convicted for the vigilante killing of his wife's murderer. Kyle must survive life in a maximum security prison where inmates are made to battle to their death in a brutal, no holds barred fight called "The Shu" for the warden's entertainment and profit. Kyle fights his oppressors and is quickly sent to "The Shu" where his unbridled rage catapults him to the victor's circle. Kyle has become one of the monsters he despises and must now battle within himself to survive!
Features:
• HD (1080p) Presentation in 1.85:1
• 5.1 DTS-HD Master Audio
• 2.0 DTS-HD Master Audio
• Optional English Subtitles
• Audio Commentary with Mike Leeder and Arner Venema
• Audio commentary by Troy Howarth and Nathaniel Thomson
• Interview with Camera Operator Ross Clarkson
• Archive Making Of Featurette
• Trailer
• Limited numbered slipcase – 3000 copies
• A3 Poster
• Set of 4 Collector's Post cards
'In Hell' is available to pre-order now from Amazon.co.uk.