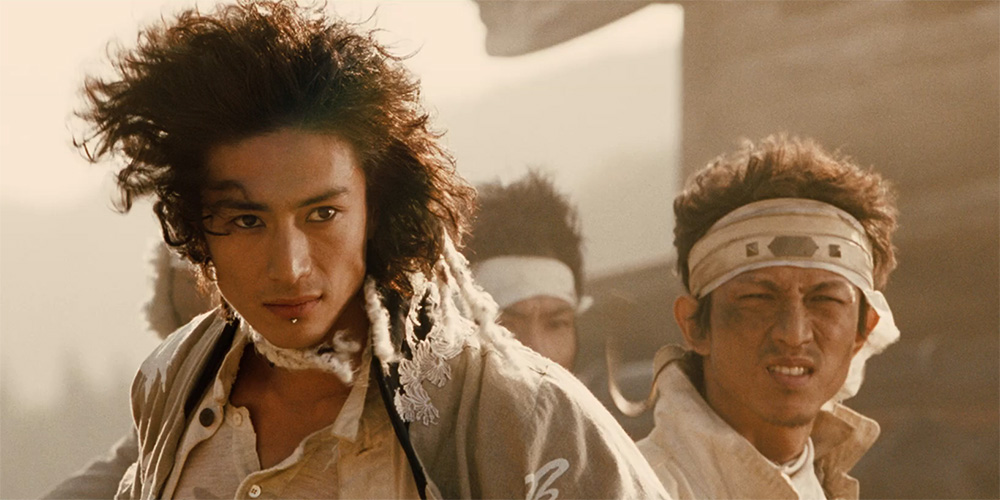 Blu-ray, DVD & Digital release: 'Sukiyaki Western Django'
FilmRise are bringing the 2007 Japanese Western 'Sukiyaki Western Django' (スキヤキ・ウエスタン ジャンゴ) to US Blu-ray, DVD and Digital on June 16, 2020.
Directed by Takashi Miike, the film follows a nameless gunfighter who arrives in a town ripped apart by rival gangs and, though courted by both to join, chooses his own path. The cast includes Hideaki Ito, Masanobu Ando, Koichi Sato, Yusuke Iseya, Kaori Momoi, and Quentin Tarantino.
Synopsis: Two clans battle for a legendary treasure hidden in a desolate mountain town. One day, a lone gunman, burdened with deep emotional scars but blessed with incredible shooting skills, drifts into town. Two clans try to woo the lone gunman to their sides, but he has ulterior motives. Dirty tricks, betrayal, desire and love collide as the situation erupts into a final, explosive showdown.
Special Features:
• High Definition 1080p presentation in 2.35:1 aspect ratio
• Audio: English 5.1 Surround, 2.0 Stereo
• English and Spanish Subtitles
• Sukiyaki Western Django: Extended Cut (HD, 159:57)
• Making of Featurette
• Deleted Scenes
• Sizzle Reel
• Promotional Clips
• US and Japanese Theatrical Trailers and TV Spots
• Sales Points
• Region: A
'Sukiyaki Western Django' is available for pre-order from Amazon.com.