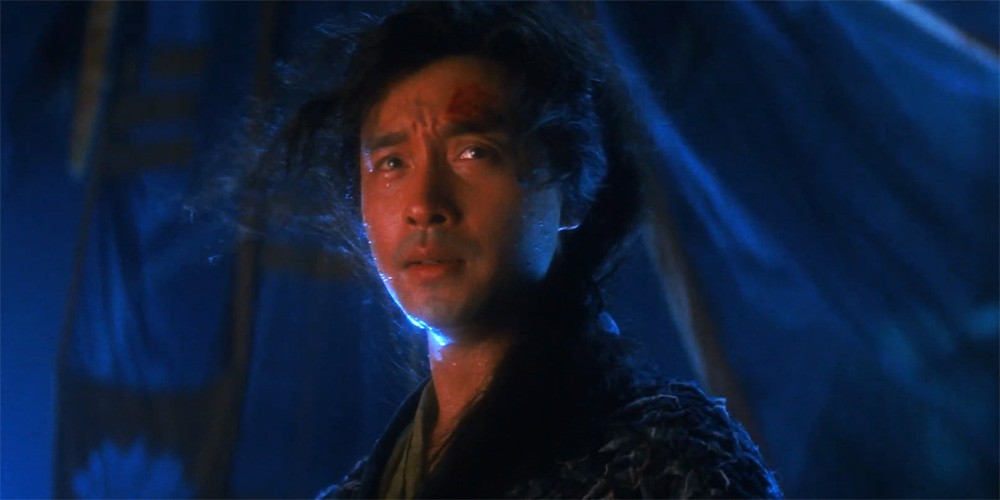 Blu-ray release: 'The Bride With White Hair'
---
Eureka Entertainment are bringing the 1993 Hong Kong action-fantasy wuxia 'The Bride With White Hair' (白髮魔女傳) to UK Blu-ray on November 9, 2020.
Directed by Ronny Yu and loosely based on a novel by Liang Yusheng, the film tells the story of two doomed lovers caught in the crossfire of warring clans. The cast includes Brigitte Lin, Leslie Cheung, Francis Ng, Elaine Lui, and Yammie Lam.
Synopsis: Zhuo Yihang (Leslie Cheung) is a rebellious but extremely talented swordsman of the Wudang Sect (aka the Wu-Tang Clan). One day he meets and falls in love with Lian Nichang (Brigitte Lin), the adopted daughter of a rival cult led by the villainous Ji Wushuang. Zhuo convinces Lian to leave the cult to be with him, a decision which will ultimately lead to death and betrayal.
Features:
• Limited Edition O-Card slipcase [2000 copies]
• 1080p presentation on Blu-ray from a stunning new 4K restoration
• Cantonese audio in original stereo or restored 5.1
• Optional English and Mandarin audio tracks
• Newly translated English subtitles
• New audio commentary by Frank Djeng
• Audio commentary with Ronny Yu
• New interview with Ronny Yu [41 mins]
• New interview with actor Joe Tay [21 mins]
• New interview with screenwriter Jason Lam Kee To [56 mins]
• New interview with editor David Wu [24 mins]
• New interview with composer Richard Yuen [81 mins]
• Archival "making of" featurette
• Limited Edition collector's booklet [2000 copies]
'The Bride With White Hair' is available for pre-order now from Amazon.co.uk.