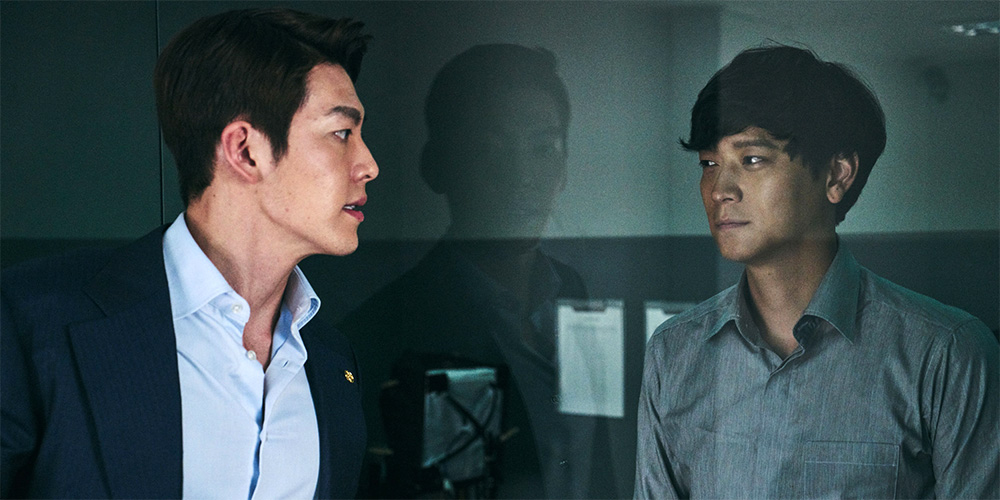 DVD release: 'Master'
IVE Entertainment will release Cho Ui-Seok's star-studded thriller 'Master' (마스터) on Korean DVD on May 11, 2017.
The film focuses on a massive case of commercial fraud that leads to a battle of wits involving a corrupt corporate CEO, a duplicitous computer expert and an anti-corruption investigator. The cast includes Lee Byung-Hun, Gang Dong-Won, Kim Woo-Bin, Uhm Ji-Won, Oh Dal-Su, and Jin Kyung.
Synopsis: Charismatic CEO Jin Hyun Pil (Lee Byung-Hun) is suspected of swindling investors out of millions through a pyramid scheme. Criminal investigation team leader Kim Jae Myung (Kang Dong-Won) targets Jin's sidekick Park Jang Gun (Kim Woo-Bin), a genius hacker who is the mastermind of the fraud, and threatens him to reveal the company's secret computer centre and incriminating ledger. Jang Gun fails to entrap Jin and decides to get out of this sticky situation quietly. Smelling a rat, Jin devises a secret plan to root out his betrayer.
This edition comes with a 44-page photobook and special features including commentary, making-of, deleted scenes with commentary, outtakes, production video, special videos, character introduction and trailers.
'Master' is available for pre-order from YesAsia.com.