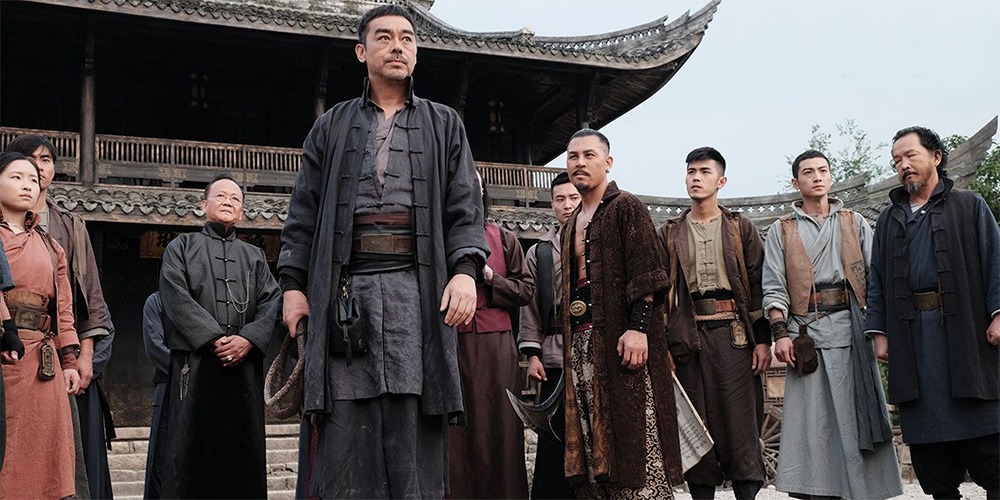 Cine Asia return with 'Call of Heroes'
The classic Asian action film label Cine Asia will be making a grand return with the release of Benny Chan's martial arts epic, 'Call of Heroes' on January 2.
Set in 1914 following the collapse of the Qing dynasty, the film tells the story of a group of villagers standing up to a cruel young warlord.  The cast includes Lau Ching-Wan, Louis Koo, Eddie Peng, Yuan Quan, Maggie Jiang, Liu Kai-Chi, and Jacky Wu Jing.
Synopsis: During the warlords era in China, a village located in a rural area called Pucheng fell into a dangerous situation when its government allocated all of its military forces to the front line. The cruel commandant Cao from the enemy troops arrived in the village with no regard for innocent lives, but the guardians of Pucheng were desperate to fight against Cao for justice and to protect their homeland.
Special Features:
– Making of Featurettes
– 4 x Character Trailers
– International Trailer
– Artwork Gallery
You can read our review for 'Call of Heroes' here, and you can pre-order the film on Digital, DVD and Blu-ray now from Amazon.co.uk.