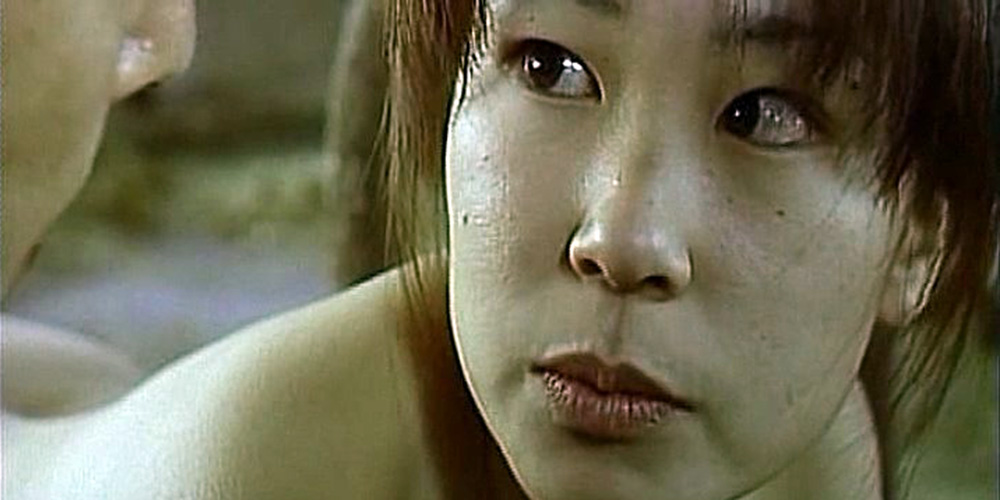 DVD release: 'A Lonely Cow Weeps at Dawn'
---
Salvation Films are bringing the 2003 Japanese pink film 'A Lonely Cow Weeps at Dawn' (痴漢義父 息子の嫁と) to UK DVD on October 25, 2021.
Written and directed by Daisuke Goto, the film follows a young woman who volunteers to take the place of her senile father-in-law's recently deceased favourite cow. The cast includes Ryoko Asagi, Horyu Nakamura, Yumeka Sasaki, Seiji Nakamitsu, and Sakura Mizuki.
Synopsis: Noriko (Ryoko Asagi) is a young widow living with her senile father-in-law, Shukichi (Horyu Nakamura), on a farm. He believes his favourite cow, recently deceased, is still alive. Noriko pretends to be the cow and lets him milk her – a satisfying arrangement for them both. Shukichi's daughter discovers their bizarre relationship and tries to put an end to it…
Features:
• Interview with Cinematographer Masahide Iioka
• Interview with director Daisuke Goto
• Interview with producer Yutaka Ikejime
• Original trailer
• Stills Gallery
• Salvation Trailers
'A Lonely Cow Weeps at Dawn' is available to pre-order now from Amazon.co.uk.