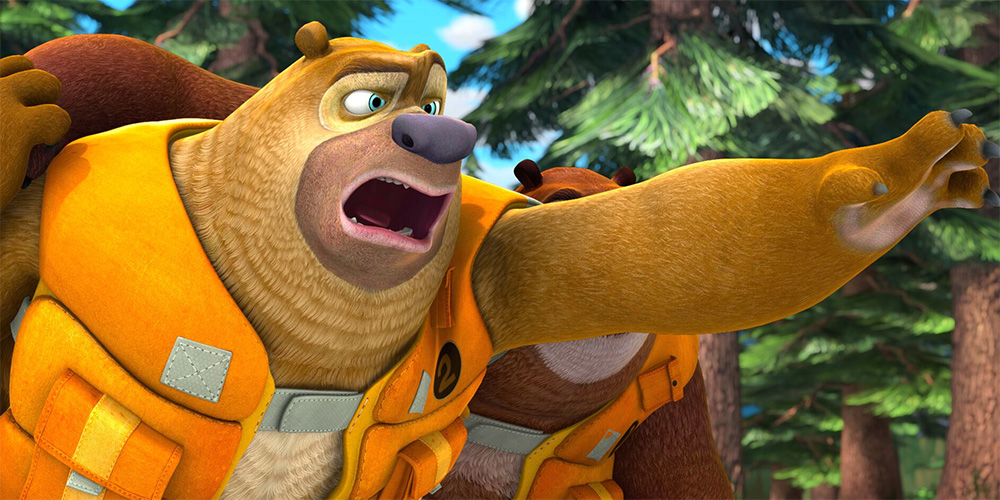 DVD release: 'Boonie Bears: To The Rescue'
Vision Films Inc. are bringing the 2014 Chinese animated comedy adventure 'Boonie Bears: To The Rescue' (熊出没之夺宝熊兵) to US DVD on December 17, 2019.
Directed by Leon Ding, the film finds the Brother Bears forced to team up with Logger Vick to help take care of a lost child. The English voice cast includes Rick Jay Glen, Justin J. Wheeler, Paul 'Maxx' Rinehart, and Toni Thompson.
Synopsis: Make way, all—the forest has an unexpected visitor! Briar and Bramble, the bear brothers and Logger Vick discover a baby girl lost in their sprawling forest. These long time rivals instantly warm to the little angel and establish a truce as they undergo a chaotic crash course in infant care. Meanwhile, a group of bad guys are in hot pursuit of this mystery baby! The Brother Bears and Logger Vick must team up and formulate a plan to get her home safe and sound.
'Boonie Bears: To The Rescue' is available now on VOD and you can also pre-order the DVD from Amazon.com.