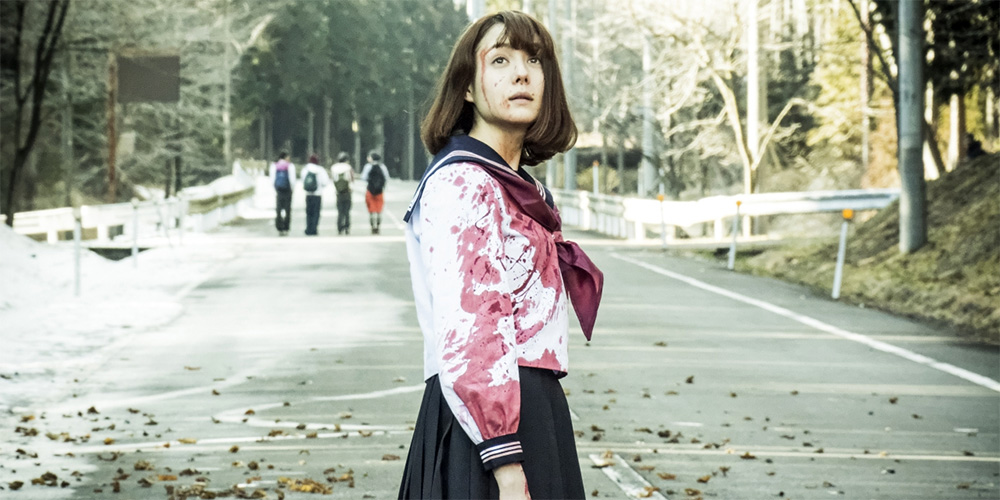 Eureka Entertainment bringing Sion Sono's 'Tag' to DVD and Blu-ray
Eureka Entertainment will release 'Tag', a dreamlike, mind-melting blend of action and fantasy from Japanese cult director Sion Sono, for the first time in the UK in a Dual Format (Blu-ray & DVD) edition on November 20 2017, following screenings at some of the UK's leading film festivals over the coming months.
Based on the novel 'Real Onigokko' by Yusuke Yamada, the film revolves around a girl cast adrift into an increasingly bizarre set of alternate realities in which each scenario ends in bloody carnage. The cast includes Reina Triendl, Mariko Shinoda, Erina Mano, Yuki Sakurai, Maryjun Takahashi, and Sayaka Isoyama.
Synopsis: Mitsuko (Reina Triendl) is the sole survivor of a bizarre paranormal incident that kills all of her classmates. Running for her life, Mitsuko seemingly slips into an alternate reality, but death and chaos seems to follow her everywhere. As Mitsuko finds herself in increasingly surreal and violent situations, the true horror behind her nightmare is revealed.
Features:
– 1080p presentation (On the Blu-ray)
– Optional English subtitles
– Optional 5.1 or Stereo (uncompressed on the Blu-ray) audio tracks
– Theatrical trailer
'Tag' is available for pre-order now from Amazon.co.uk.