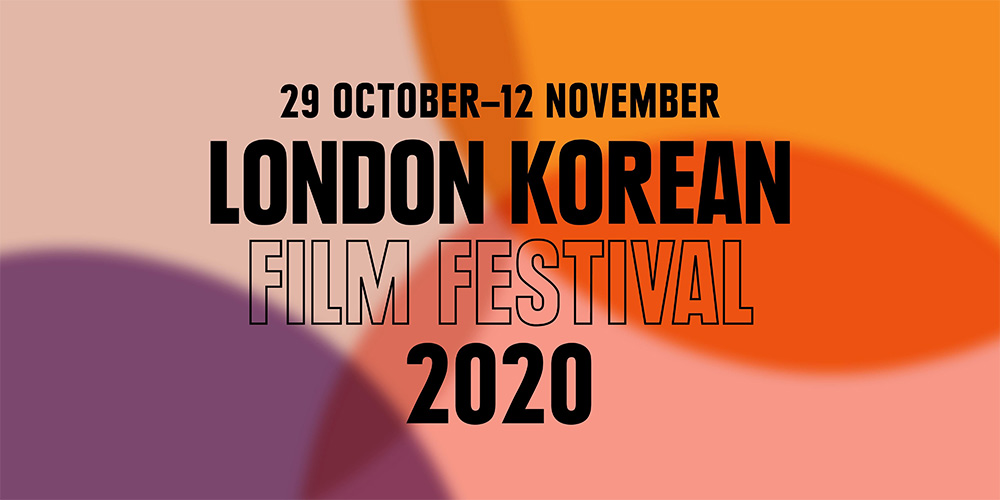 London Korean Film Festival 2020
---
The London Korean Film Festival (LKFF) is returning in 2020 for its milestone 15th edition. Taking place from October 29 – November 12, the festival will be going digital for the first time, with 30+ films available online to audiences across the UK, prerecorded interviews, live Q&As and other virtual events, along with a selection of special cinema screenings taking place in London.
The LKFF will showcase a typically eclectic programme featuring the year's biggest box-office hits, independent cinema, retrospective screenings of Korean classics, animation, documentary, award winning shorts, Women's Voices (championing women filmmakers) and more. Some of the highlights include:
Bong Joon-Ho Short Films
Incoherence (1994)
Made during Joon-Ho's studies at the KAFA (Korean Academy of Film Arts), the film was selected for both the Vancouver and Hong Kong international festivals. A superb example of the darkly comic style, which pervades his later work, Bong's film shows the hypocritical, lofty and immoral stupidity of important people.
Influenza' (2004)
An innovative 30-minute work filmed entirely in front of real CCTV cameras throughout Seoul. The film follows the downward spiral of a man who gradually turns to ever more violent crime over the space of five years, commissioned by the Jeonju International Film Festival.
Opening Gala
Pawn (2019)
Sung Dong-Il and Kim Hee-Won star as a pair of tough loan sharks who take a nine-year-old girl from her illegal immigrant mother as collateral over an unpaid debt. 'Pawn' is directed by Kang Dae-Kyu and edited by Yang Jin-Mo who received an Academy Award nomination for his work on 'Parasite'.
Closing Gala
Bori (2018)
As the only hearing member of a deaf family, young Bori notices the joyful signed communication between her parents and her younger brother. Struggling with feeling left out, Bori wishes that she too was deaf, and tries to achieve her goal with the help of her best friend, with sweet, humorous and moving results.
Special Focus: Friends and Family
Moving On (2019)
A teenage girl moves into the home of her elderly grandfather along with her younger brother, cash-strapped father and soon-to-be-divorced aunt.
Intimate Strangers (2018)
Director Lee Jae-Kyu gathers together a top cast of acting talent, including Cho Jin-Woong, Yum Jung-Ah and Yu Hae-Jin, for the UK Premiere of this tense ensemble drama which sees friendships and marriages put at risk when a game played over dinner threatens to reveal intimate secrets.
Juvenile Offender (2012)
Kang Yi-Kwan's award-winning tale of teenage crime sees a boy back in the custody of a mother he believed dead on his release from juvenile reformatory.
The Happy Life (2007)
Friendship is at the heart of Lee Joon-Ik's comedy-drama as four band members find a way to reunite after the death of their singer over 20-years later.
Family Ties (2006)
Kim Tae-Yong's much-loved comedy-drama questions traditional notions of 'family' as it follows lives and relationships of a small group of people across the years, played by an impressive cast including Moon So-Ri, Kong Hyo-Jin and Jung Yu-Mi.
Cinema Now
The Woman Who Ran (2019)
Kim Min-Hee plays a wife who, after being left to her own devices when her husband takes a business trip, leads us through a typically breezy, conversation-led set of encounters with three old female friends. 'The Woman Who Ran' earned the already highly decorated director the prestigious Silver Bear Award at this year's Berlin International Film Festival.
Lucky Chan-sil (2019)
Director Kim Cho-Hee draws on her own experience as Hong Sangsoo's longtime producer as we follow the producer of a celebrated indie director after the director's sudden soju-induced death.
Me & Me (2019)
The directorial debut of actor, and star of 'The Happy Life', Jung Jin-Young finds a woman (Cha Soo-Yeon) becoming a different person each night and a cop (Cho Jin-Woong) who's life is changed as he gets drawn further into the case.
Vertigo (2018)
Jeon Gye-soo's 'Vertigo' is a delicate portrayal of the stresses faced by a thirty-something office worker who's secret relationship with her boss acts as a constant threat to her unstable position within the company. The sudden onset of vertigo and the attentions of a window cleaner soon bring buried feelings to the surface.
Ashfall (2019)
Epic action is on the cards in this explosive blockbuster from directing duo Lee Hae-Jun and Kim Byung-Seo. Ha Jung-Woo leads the cast as a bomb disposal expert tasked with the dangerous mission of heading into North Korea to rescue an imprisoned double agent, played by superstar Lee Byung-Hun, and blow up a volcano in order to prevent a subterranean explosion that threatens the whole country, while Ma Dong-Seok controls the action back at base.
Jesters: The Game Changers (2019)
Kim Joo-Ho's period action-comedy follows a small band of racketeers tour the country tricking the public through a variety of theatrical illusions. But when they become involved in a lucrative job to help restore the reputation of the king, they find the tables have turned.
Women's Voices
Gull (2020)
Kim Mi-Jo's 'Gull' finds a market vendor, Obok, drunkenly assaulted by a fellow vendor who wields a position of power as chairman of the market's redevelopment project. Unable to move on from her ordeal and with her anger rising, Obok reports the crime, only to find fellow vendors and even family members turn against her.
An Old Lady (2019)
In Lim Sun-Ae's searing drama an elderly woman is raped by a young male nurse, and similarly disbelieved by the police and those around her, with the handsome young aide claiming the relationship was consensual.
Documentary
Even Little Grass Has Its Own Name (1990)
Divided into two sections, Kim Soyoung's 'Even Little Grass Has Its Own Name' was originally shot on 16mm and explores the struggles married female office workers face balancing both professional and private work, while highlighting the positive changes female employees make in their lives by joining a labour union.
My Own Breathing (1999)
Byun Young-Joo's moving documentary delves into a dark period of history when, during World War II, many women were forced into sexual slavery. Many years later as they attempt to lead normal lives, a group of women tell their stories and attempt to reconcile their traumatic past.
Itaewon (2016)
From director Kangyu Garam, 'Itaewon' examines the lives of women in the Itaewon district as they face the transformation of their neighbourhood following the relocation of the US Army base 70km outside Seoul.
Classics
Divine Bow (1979)
Im Kwon-Taek's 'Divine Bow' finds the local shaman on strike as flashbacks reveal the tragic source of her grievances
Daughter of Fire (1983)
Also by Im Kwon-Taek, the film finds a man haunted by memories of his shaman mother which lead him on a journey to Jindo Island and its shaman ceremonies.
Eul-hwa (1979)
Directed by Byun Jang-ho, 'Eul-hwa' sees a woman train to become a Mudang (female shaman) after visiting the village shaman when her son is sick. Ultimately, as the year's pass, a rivalry between student and teacher develops along with further conflict between the woman and her son when he returns to the village with newly acquired Christian beliefs.
Animation
Underdog (2018)
An animated feature from the creators of previous Korean hit 'Leafie, a Hen into the Wild', 'Underdog' mixes 3D characters with 2D backgrounds to tell the story of a pack of abandoned dogs as they navigate the perils imposed by humans in a journey to a fabled people-free haven. Evoking British classic 'Watership Down', the film is filled with humour, heart and excitement, tempered with tragedy and an eco-friendly message.
Movements (2019)
A reflection on speed, time, perception and relativity told through a series of witty vignettes.
Mascot (2019)
A cartoon fox in an all too recognisable world tries to pass the gruelling training to become a city mascot while working long hours at a dead end job.
The Levers (2018)
A frustrated, unemployed man is given a job pulling levers in a featureless factory, but how will he react when he discovers the true nature of the work?
The End of the Universe (2020)
A woman leaves the doctor's office and returns to her daily life after the weighty revelation of a terminal condition. The everyday encounters on her usual walking route now take on new meaning in this sweet, humorous, pastel-washed tale.
For further information and announcements visit koreanfilm.co.uk and follow @koreanfilmfest.