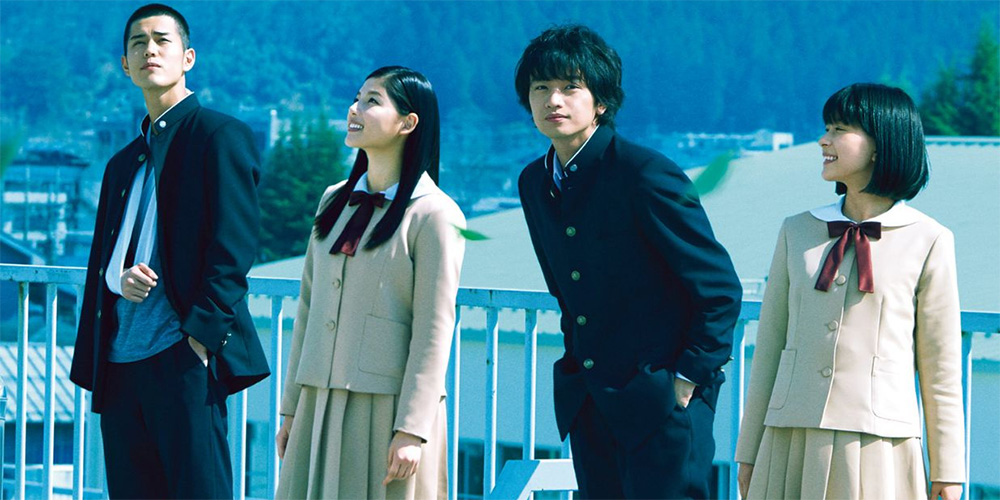 Trailer: 'The Anthem of the Heart'
---
'The Anthem of the Heart' (心が叫びたがってるんだ。) is a live-action Japanese adaptation of the 2015 anime film of the same name.
Directed by Naoto Kumazawa, the story follows a girl who has her words magically sealed away due to her ability to hurt people. The cast includes Kyoko Yoshine, Kento Nakajima, Anna Ishii, Kanichiro, Nene Otsuka, and YosiYosi Arakawa.
Synopsis: Jun is a girl whose words have been sealed away. She was once a happy girl, but because of a [certain thing] she said when she was very young, her family was torn apart. One day, the egg fairy appeared in front of her and sealed away her ability to talk in order to stop her from hurting anybody else. Since this traumatic experience, Jun lives in the shadows away from the limelight. But, one day she is nominated to become an executive member of the "community outreach council." On top of that, Jun is also appointed to play the main lead in their musical…
'The Anthem of the Heart' opens across Japan on July 22, 2017.