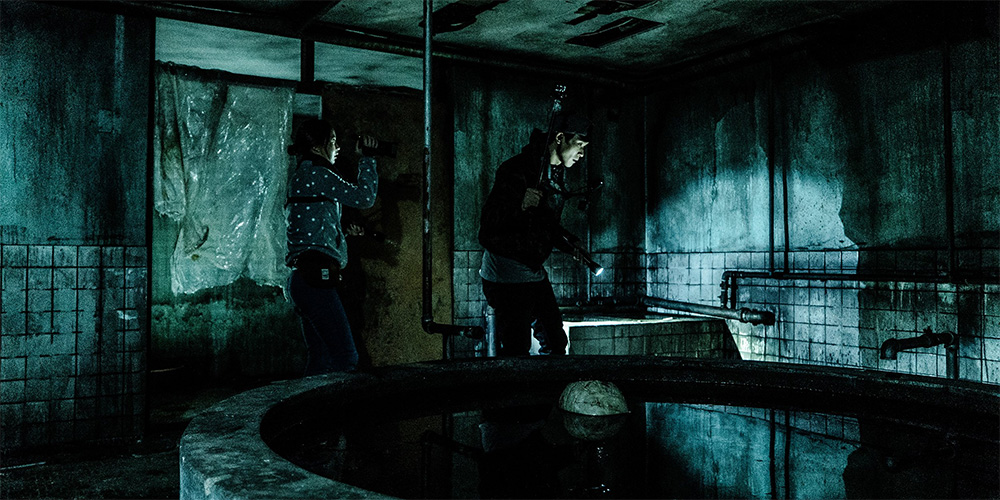 Trailer: 'Gonjiam: Haunted Asylum'
---
'Gonjiam: Haunted Asylum' (곤지암) is a 2018 South Korean horror movie directed by Jung Bum-Sik.
The film follows a group of internet sleuths who decide to take a camera into an old Psychiatric Hospital that is rumoured to be haunted. The cast includes Wi Ha-Joon, Park Sung-Hoon, Lee Seung-Wook, Oh Ah-Yeon, and Park Ji-Hyun.
Synopsis: In 1979, 42 patients at Gonjiam Psychiatric Hospital killed themselves and the hospital director went missing. Rumors and strange stories about the now abandoned Gonjiam Mental Hospital abound. An internet broadcaster and 6 other people decide to enter the abandoned hospital to experience unbridled fear. They begin to stream live video from inside the hospital.
'Gonjiam: Haunted Asylum' opens across South Korea in March 2018.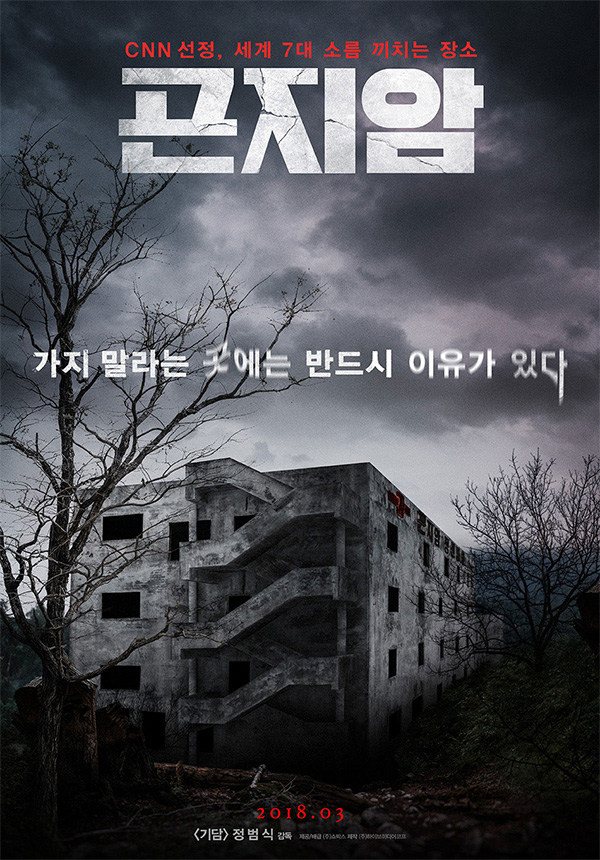 Thanks to AsianWiki.