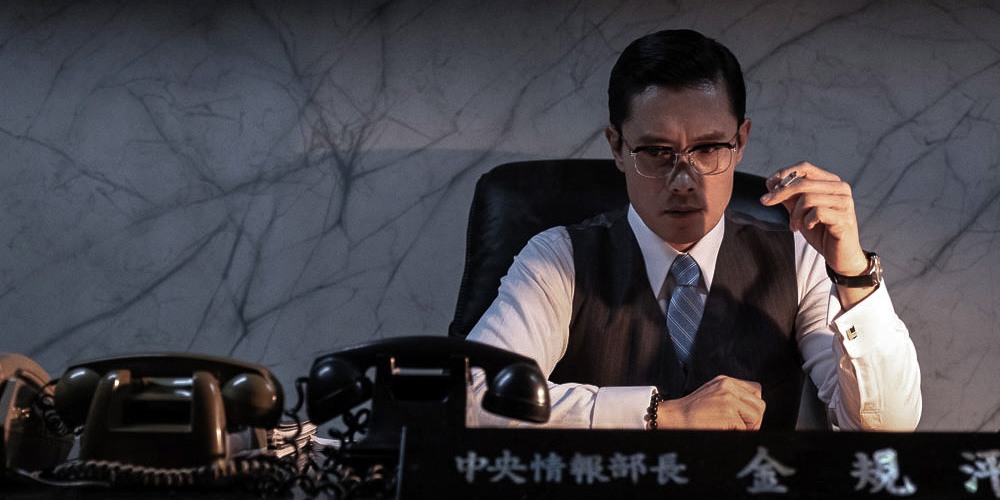 Theatrical & Digital release: 'The Man Standing Next'
---
Blue Finch Film Releasing are bringing the 2020 South Korean political thriller 'The Man Standing Next' (남산의 부장들) to UK virtual cinemas on June 25 and to Digital on July 5, 2021.
Based on the novel of the same name and directed by Woo Min-Ho, the film is a dramatization of the real-life events that led up to assassination of President Park Chung-Hee. The cast includes Lee Byung-Hun, Lee Sung-Min, Kwak Do-Won, Lee Hee-Jun, and Kim So-Jin.
Synopsis: It is 1979, and South Korea has been under the absolute domination of President Park's dictatorship for 18 long years. Kim Gyu-pyeong (Lee Byung-Hun), the director of the Korean Central Intelligence Agency (KCIA), has asserted his loyalty to the president despite having his doubts about the leader's intentions. When the former director of the KCIA flees to America with a time-bomb of government secrets, Kim is sent on a mission to stop the truth in its tracks. As the government's web of lies continues to be spun, tensions build, alliances crumble, and the once impenetrable leadership must face the fact that all men, no matter how powerful, must die…
'The Man Standing Next' will be screening at various virtual cinemas, including Curzon Home Cinema, and available on digital from Amazon.co.uk.