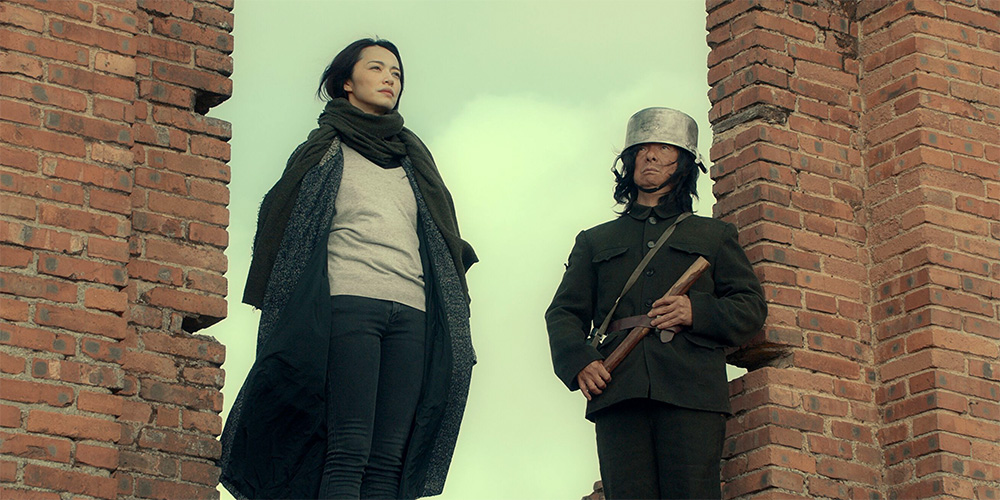 Theatrical release: 'Send Me To The Clouds'
---
Cheng Cheng Films are bringing the 2019 Chinese drama 'Send Me To The Clouds' (送我上青云) to US theatres on September 20, 2019.
Directed by Teng Congcong, the film revolves around a female journalist who agrees to write a painter's biography so that she can pay for her cancer treatments. The cast includes Yao Chen, Yuan Hong, Li Jiuxiao, and Liang Guanhua.
Synopsis: Diagnosed with ovarian cancer, iron-willed journalist Sheng Nan ("Surpass Men" in Chinese) is pressured to make a quick fortune and find mindblowing sex before the costly surgery numbs her senses. Taking on a businessman's biography writing job, she hikes into the misty mountains, where a chain of outbursts with her dysfunctional family, grumpy client, misogynistic co-worker and dreamlike romantic interest hilariously unfold.
'Send Me To The Clouds' will be screening at the following locations:
9/20-9/26 LOS ANGELES Downtown Independent
9/20-9/26 VANCOUVER Cineplex Silvercity Riverport
9/20-9/26 TORONTO Cineplex Yonge & Dundas
9/27-10/3 NEW YORK AMC Empire 25
9/27-10/3 LOS ANGELES AMC Atlantic Times Square
9/27-10/3 SAN FRANCISCO Four Star Theater
9/27-10/3 SAN JOSE 3 Below Theaters and Lounge
9/30-10/5 CHICAGO Facets Cinémathèque
10/11, 10/12 MINNEAPOLIS Walker Art Center
For further details and weekly updates, please check SendMeToTheClouds.com.