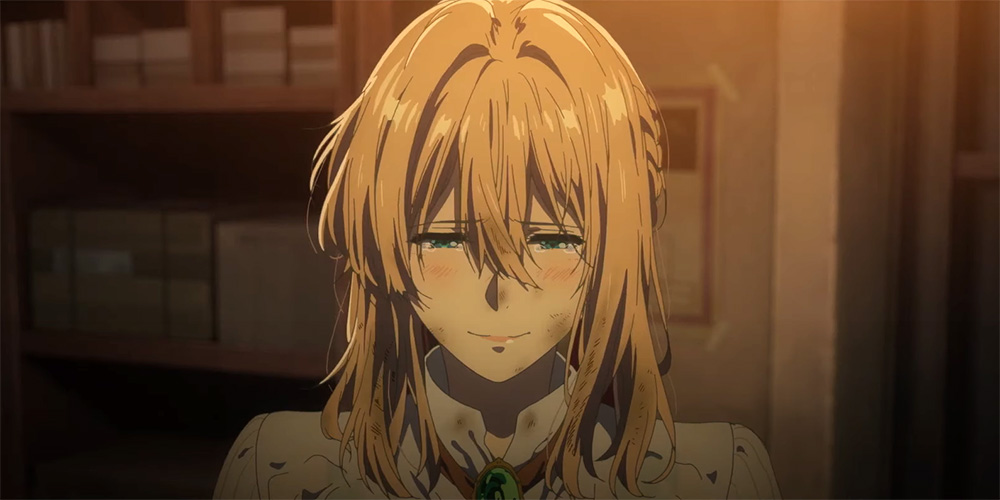 Theatrical release: 'Violet Evergarden: The Movie'
---
Anime Limited are bringing the 2020 Japanese anime fantasy drama 'Violet Evergarden: The Movie' (劇場版 ヴァイオレット・エヴァーガーデン) to UK and Irish cinemas on July 1, 2021.
Directed by Taichi Ishidate, the film finds our heroine living out her life as a tutor while still grieving for the only person who ever brought her happiness. The voice cast includes Yui Ishikawa, Daisuke Namikawa, Takehito Koyasu, Hidenobu Kiuchi, and Haruka Tomatsu.
Synopsis: Violet Evergarden, a former child soldier turned "Auto Memory Doll" scribe, has made a name for herself writing letters that evoke the feelings her clients cannot, in pursuit of understanding the meaning behind the "I love you" spoken to her long ago. When a terminally ill boy asks her to fulfill one last request for his family, Violet must confront her own feelings of love, loss, and her past with the one who told her those cherished words in order to write one final letter.
'Violet Evergarden: The Movie' will be screening for one day only in Japanese with English subtitles. For tickets and screening information, please visit VioletEvergardenFilm.co.uk.