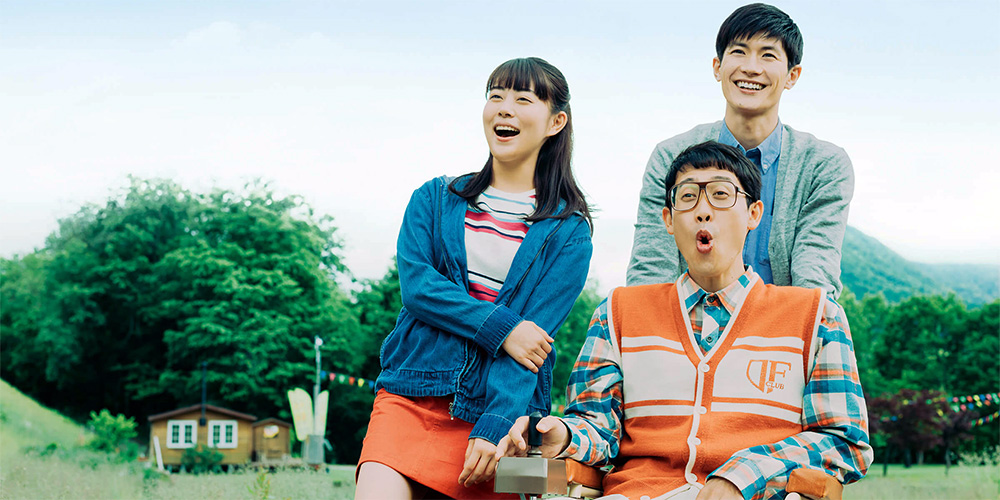 Trailer: 'A Banana? At This Time of Night?'
'A Banana? At This Time of Night?' (こんな夜更けにバナナかよ 愛しき実話) is an upcoming Japanese romantic drama directed by Tetsu Maeda.
Based on a novel by Kazufumi Watanabe (which itself is based on a true story), the film revolves around the relationship between a man with muscular dystrophy and the volunteers who come to assist him. The cast includes Yo Oizumi, Mitsuki Takahata, Haruma Miura, Masato Hagiwara, and Makiko Watanabe.
Synopsis: Hisashi Tanaka (Haruma Miura) is a medical student in Hokkaido Prefecture, Japan. He does volunteer work and gets to know Yasuaki Kano (Yo Oizumi) at the hospital. Yasuaki Kano has suffered from muscular dystrophy since he was 12-years-old. Yasuaki Kano has his eccentric ways like running out of the hospital and saying that he wants to eat a banana late at night. Hisashi Tanaka thinks Yasuaki Kano is a lovely person. Yasuaki Kano develops a crush on rookie volunteer Misaki Ando (Mitsuki Takahata). He asks Hisashi Tanaka to write a love letter for him, but Misaki Ando is Hisashi Tanaka's girlfriend.
'A Banana? At This Time of Night?' opens across Japan on December 28, 2018.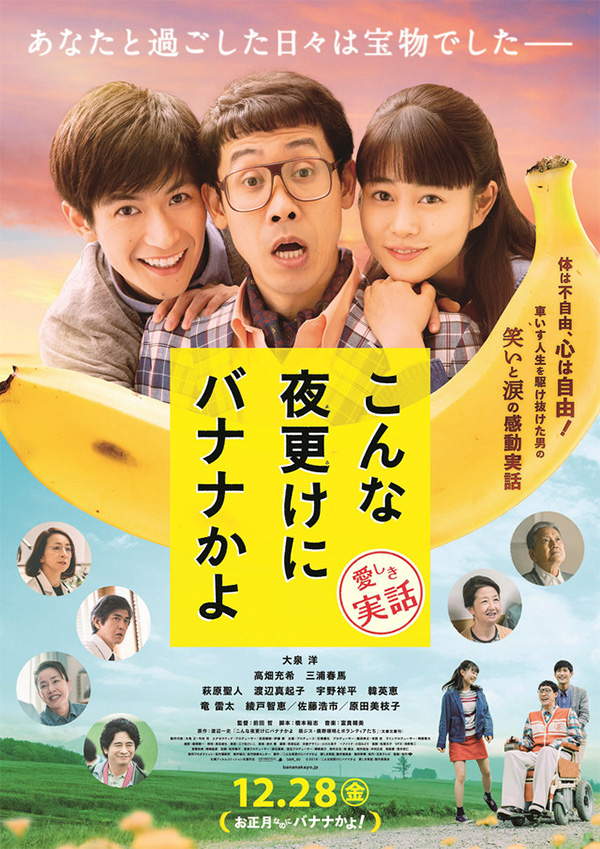 Synopsis by AsianWiki.
Film fan, anime addict, gaming geek, metalhead, and supreme dark overlord of Far East Films.
Latest posts by Phil Mills (see all)