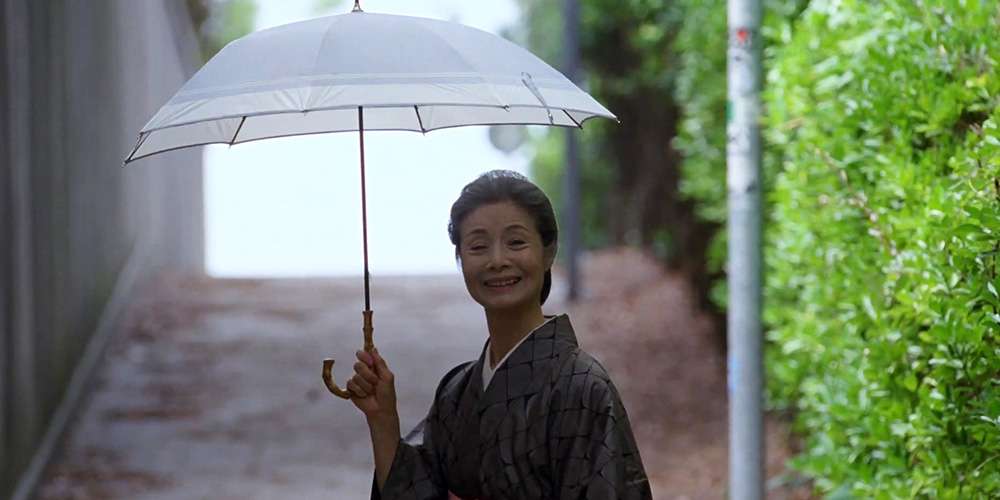 Trailer: 'A Garden of Camellias'
---
'A Garden of Camellias' (椿の庭) is a 2021 Japanese drama written and directed by Yoshihiko Ueda.
The film follows a woman who is struggling to get over the loss of her husband and spends the majority of her time reliving the past in their old home. The cast includes Sumiko Fuji, Shim Eun-Kyung, Kyoka Suzuki, Chang Chen, Seiichi Tanabe, and Koji Shimizu.
Synopsis: Kinuko (Sumiko Fuji) was married to her husband for many years, but her husband passed away. Since then, Kinuko has lived in the same home with her granddaughter Nagisa (Shim Eun-Kyung). Her home has a garden with camellias, which she enjoys watching the flowers bloom every year. The house is full of memories of Kinuko's late husband and her children. After 49 days of her husband's death, Kinuko finds a dead goldfish in the garden. She wraps the goldfish with a camellia flower and buries it in the garden. Then one day, Kinuko receives a phone call. [Source: AsianWiki]
'A Garden of Camellias' opens across Japan on April 9, 2021.