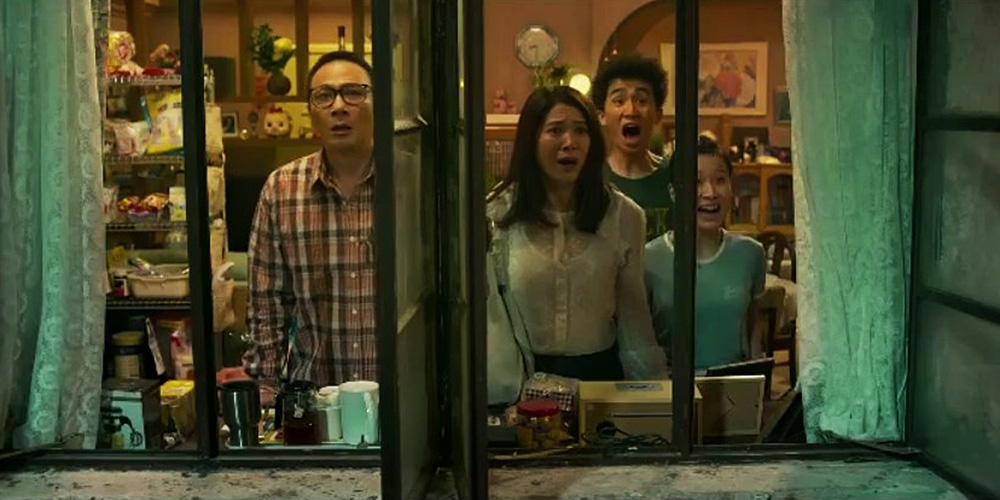 Trailer: 'A Home with a View'
'A Home with a View' (家和万事惊) is an upcoming Hong Kong black comedy directed by Herman Yau.
Based on the play 'Family Surprise', the film revolves around a family who are willing to do anything they can to remove a newly constructed billboard that restricts their beautiful ocean view. The cast includes Francis Ng, Louis Koo, Anita Yuen, Cheung Tat-Ming, and Lam Suet.
Synopsis: In order to preserve the value of his assets, the Lo family's patriarch (Francis Ng) spends all of his savings and his father's pension to purchase a flat in the middle of a noisy neighbourhood. There he lives with his neurotic wife (Anita Yuen), unemployed son (Ng Siu-Hin), daughter (Jocelyn Choi) who is going through puberty and his elderly, disabled father (Cheung Tat-Ming). Though the family has their issues, a window in the living room provides a distant view of the beautiful ocean which calms the household down. However, one day the ocean view disappears after a billboard is illegally built by a rooftop house on a neighbouring building which blocks the view. For the Lo family, this feels like the end of the world and they start to quarrel nonstop. To regain the peace within the household, the Lo family will do anything they can to exterminate the illegal billboard structure and the owner (Louis Koo) of the rooftop house.
'A Home with a View' is due for release across China on January 18, 2019.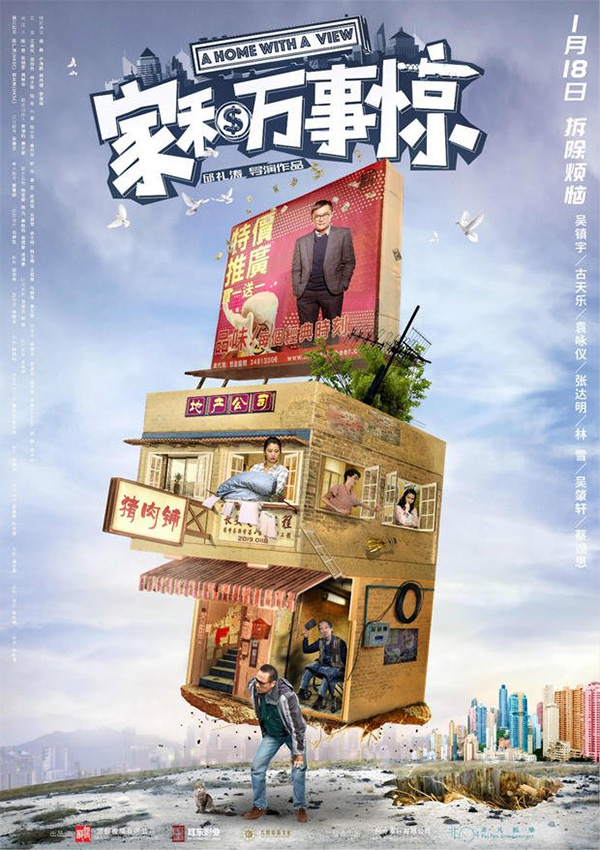 Film fan, anime addict, gaming geek, metalhead, and supreme dark overlord of Far East Films.
Latest posts by Phil Mills (see all)