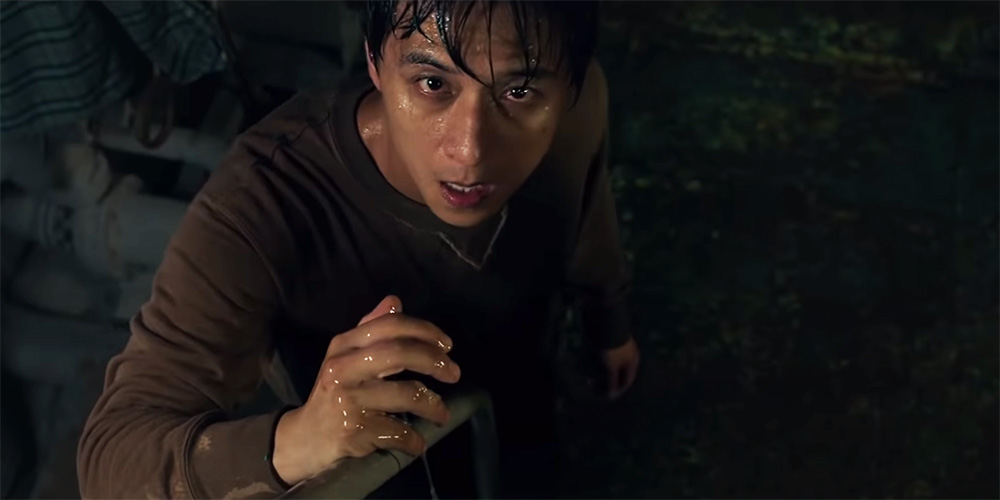 Trailer: 'Abyssal Spider'
'Abyssal Spider' (海霧) is a 2020 Taiwanese-Chinese sci-fi horror movie directed by Joe Chien.
The film follows the crew of a fishing boat who suddenly find themselves under attack from a mysterious presence that lurks below the water. The cast includes Sunny Wang, Cheng Jen-Shuo, Alice Ko, Lee Kang-Sheng, and Li Liren.
Synopsis: Several years ago, sea rescue worker Ajie (Sunny Wang) was involved in the recovery of a reef tanker during a storm. In the midst of the operation a dark shadow suddenly appeared in the sea and everyone was dragged under except for Ajie. While he is still haunted by the incident, Ajie continues to work aboard a fishing boat alongside Atai (Cheng Jen-Shuo) and Ading (Li Liren). One day, they rescue a woman named Xiaojing (Alice Ko) after her yacht overturns. Subtle changes then begin to occur on the boat and the arrival of a storm also brings with it a memory that Ajie thought he had left far behind him… [© Far East Films]
'Abyssal Spider' opens across China and Taiwan on September 11, 2020.