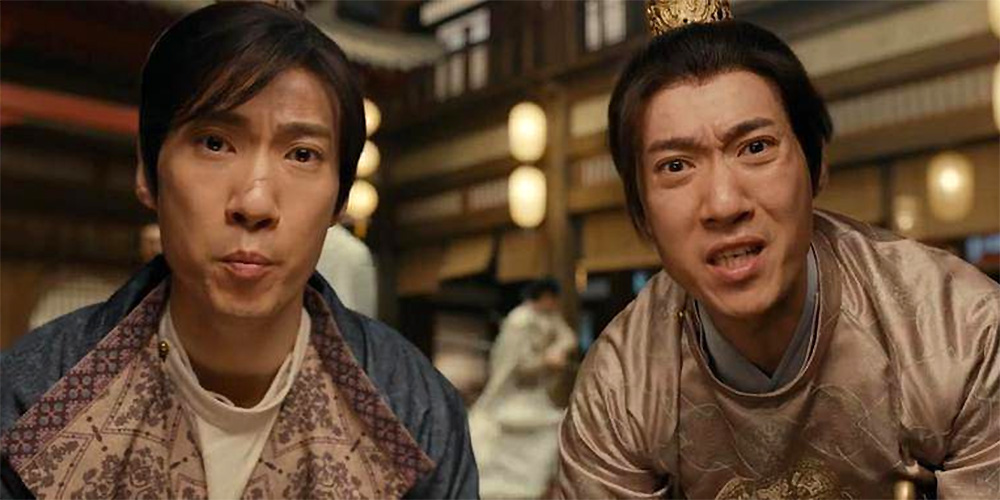 Trailer: 'Another Me'
---
'Another Me' (李茂换太子) is a 2021 period comedy co-written and directed by Gao Ke.
The film revolves around the prince of a dynasty and a young constable who discover they look exactly alike and decide to trade places. The cast includes Ma Li, Chang Yuan, Ai Lun, Wei Xiang, Wang Chengsi, and Du Xiaoyu.
Synopsis: Yang Jiazhen (Ma Li), a rich girl, is married to Li Mao (Chang Yuan), a young constable. Although the couple is in love, they never got the approval of Jiazhen's parents. One day, Li Mao accidentally discovers that he looks the same as the prince of the dynasty. The pair quickly realise that they could help each other, as one wants to enter the palace to get promoted while the other wants to leave to get freedom. They decide to exchange identities but little do they realise that they are playing right into the hands of the evil Shang Shu. [© Far East Films]
'Another Me' opens across China on December 31, 2021.