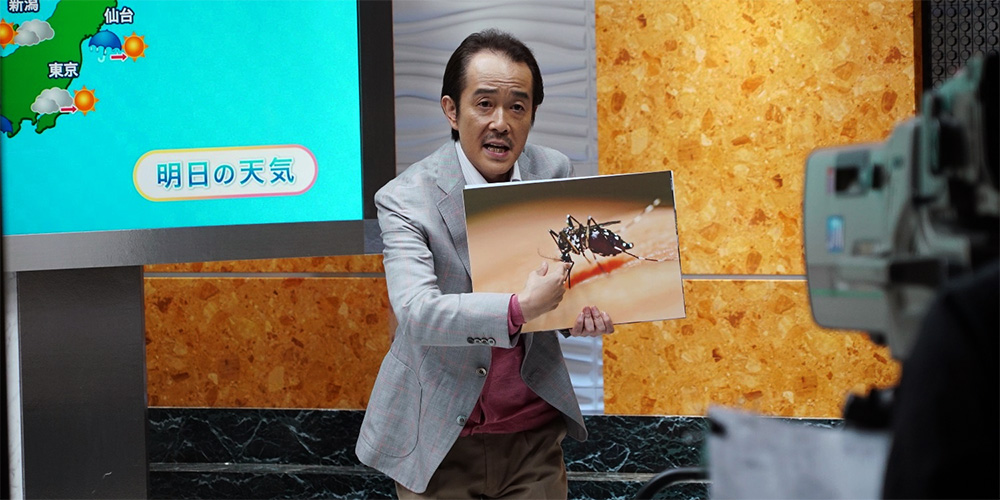 Trailer: 'A Beautiful Star'
---
'A Beautiful Star' (美しい星) is a 2017 live-action Japanese adaptation of the novel 'Utsukushii Hoshi' by Yukio Mishima.
Directed by Daihachi Yoshida, the film revolves around an alien family who attempt to save humanity from a nuclear attack. The cast includes Lily Franky, Kazuya Kamenashi, Tomoko Nakajima, Ai Hashimoto, and Yuichi Haba.
Synopsis: The Osugi family consists of the father Shigeichiro Osugi (Lily Franky), mother Iyoko (Tomoko Nakajima), son Kazuo (Kazuya Kamenashi) and daughter Akiko (Ai Hashimoto). The family believes the father is from Mars, the mother is from Jupiter, the son from Mercury and the daughter from Venus. They are proud that they are aliens, but they keep their true identities a secret. Shigeichiro works as a weather forecaster, Iyoko is absorbed in her weird water business, Kazuo is a freeter and Akiko is a college student with a complex about her beauty. The family struggle to save mankind from nuclear weapons that can destroy the world.
'A Beautiful Star' opens across Japan on May 26, 2017.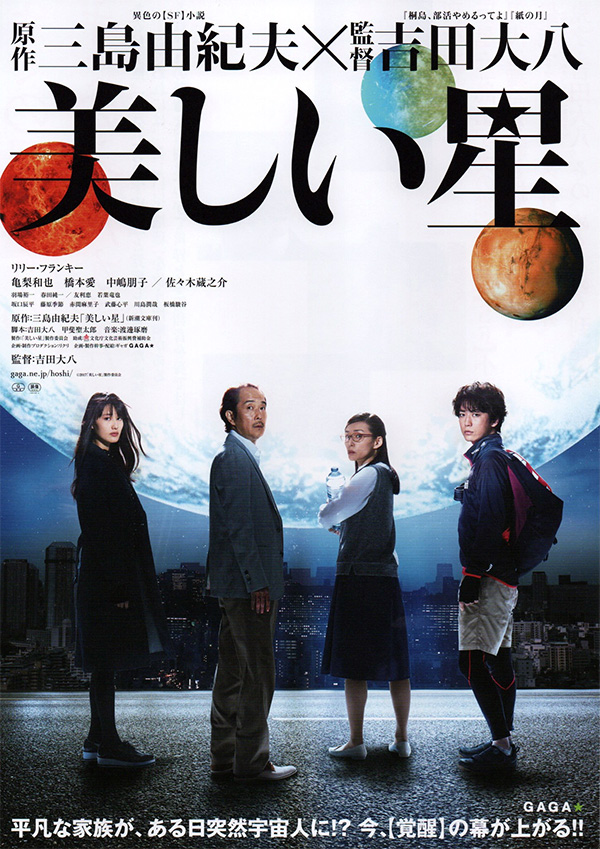 Thanks to AsianWiki