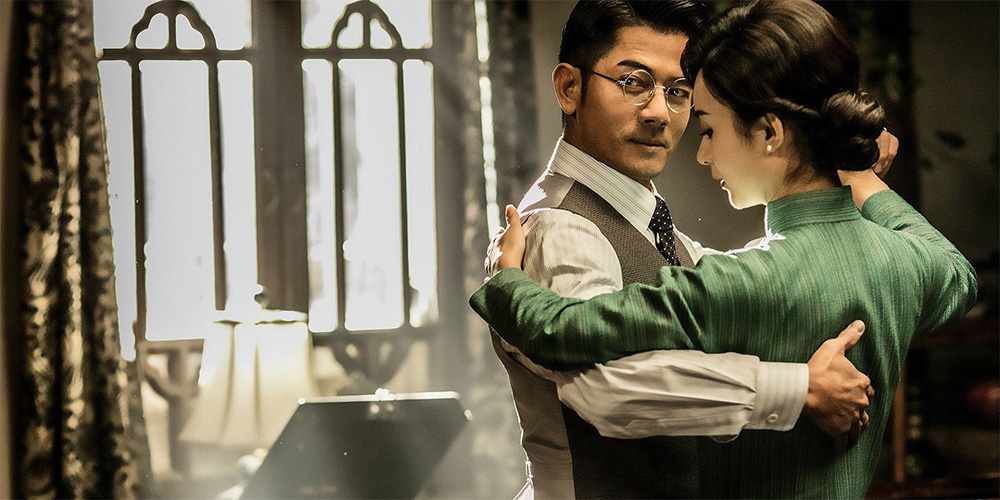 Trailer: 'Eternal Wave'
'Eternal Wave' (密战) is a Chinese spy thriller directed by Billy Chung.
Based on the 1958 movie of the same name, the film revolves around two Chinese agents who orchestrate a fake marriage to rebuild communications in the wake of Japan's occupation of Shanghai. The cast includes Aaron Kwok, Zanilia Zhao, Hans Zhang Han, Simon Yam, and Zhang Lanxin.
Synopsis: Set in 1937, after the fall of Shanghai during the Japanese invasion. Spy Lin Xiang (Aaron Kwok) is ordered to infiltrate Shanghai and reconstruct the underground headquarter that was destroyed. Here he meets a simple but driven woman named Lan Fang (Zhao Liying). Known as the "underground party couples", the two fight hand in hand against the evil Liang Dong (Zhang Han), the Japanese invaders and pseudo government spies to start a thrilling life and death contest.
'Eternal Wave' opens across China on November 3, 2017.