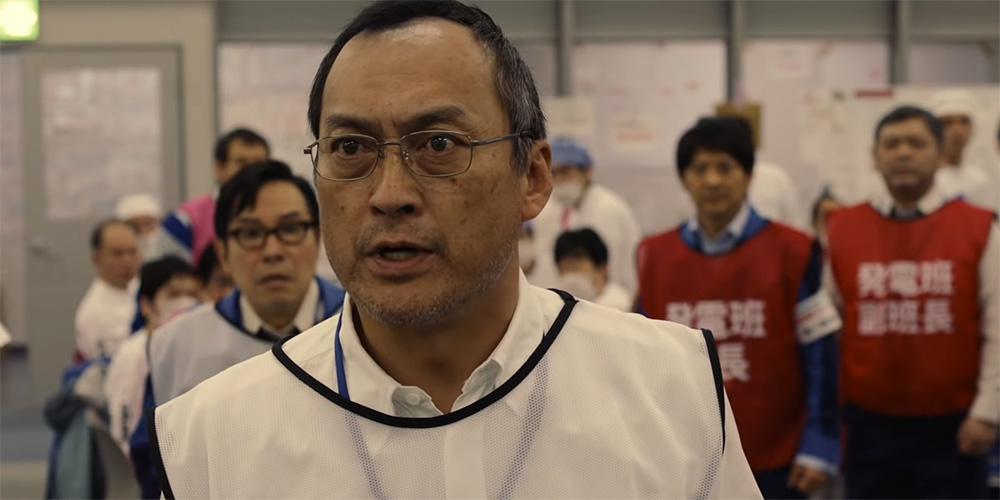 Trailer: 'Fukushima 50'
---
'Fukushima 50' is a 2020 Japanese drama directed by Setsuro Wakamatsu.
Based on a true story (and subsequent novel by Ryusho Kadota), the film follows a group of employees tasked with handling the meltdown of the Fukushima Daiichi Nuclear Power Plant after the 2011 Tōhoku earthquake and tsunami. The cast includes Koichi Sato, Ken Watanabe, Riho Yoshioka, Hidetaka Yoshioka, Narumi Yasuda, Naoto Ogata, Shohei Hino, and Mitsuru Hirata.
Synopsis: A magnitude-9.0 earthquake strikes at 2:46 PM on March 11, 2011. The earthquake triggers a giant tsunami that hits the Fukushima Daiichi Nuclear Power Plant. Toshio Izaki (Koichi Sato) works at the nuclear power plant and he must make a difficult decision. Masao Yoshida (Ken Watanabe) is a manager at the nuclear power plant. He manages the situation as best he can and communicates with the company headquarters. The Japanese Self-Defence Forces moves in, as does the U.S. armed forces. Meanwhile, 50 workers stay at the site and fight to contain the horrific disaster.
'Fukushima 50' opens across Japan on March 6, 2020.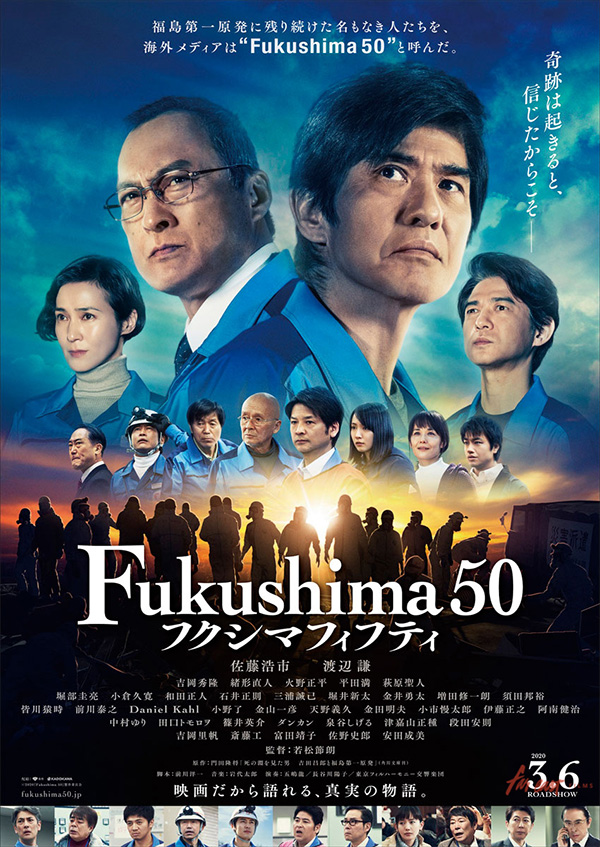 Synopsis by AsianWiki.