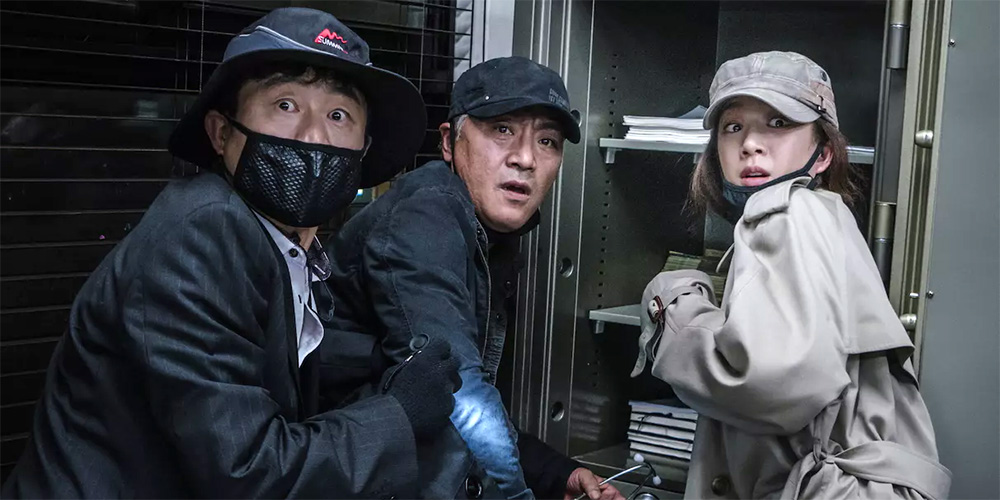 Trailer: 'Gate'
---
'Gate' (게이트) is a 2018 South Korean crime comedy directed by Shin Jae-Ho.
The film revolves around an elite prosecutor responsible for investigating corruption, who gets into an accident and loses his memory. The cast includes Im Chang-Jung, Jung Ryeo-Won, Lee Kyoung-Young, Jung Sang-Hoon, and Lee Moon-Sik.
Synopsis: So-Eun (Jung Ryeo-Won) is a safe breaker planner. She plans a heist with expert safe breaker Jang-Choon (Lee Kyoung-Young) and thief-actor Cheol-Soo (Lee Moon-Sik). They dream of changing their lives with this job. Meanwhile, Gyu-Cheol (Im Chang-Jung) is former elite prosecutor, but he lost his memory in a mysterious accident. Nowadays he does foolish acts.
'Gate' opens across South Korea on February 28, 2018.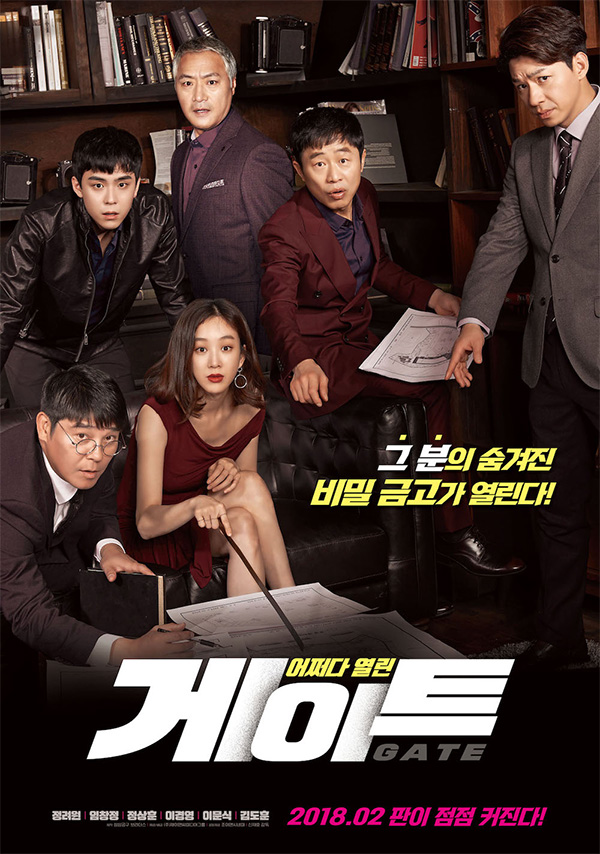 Synopsis by AsianWiki.