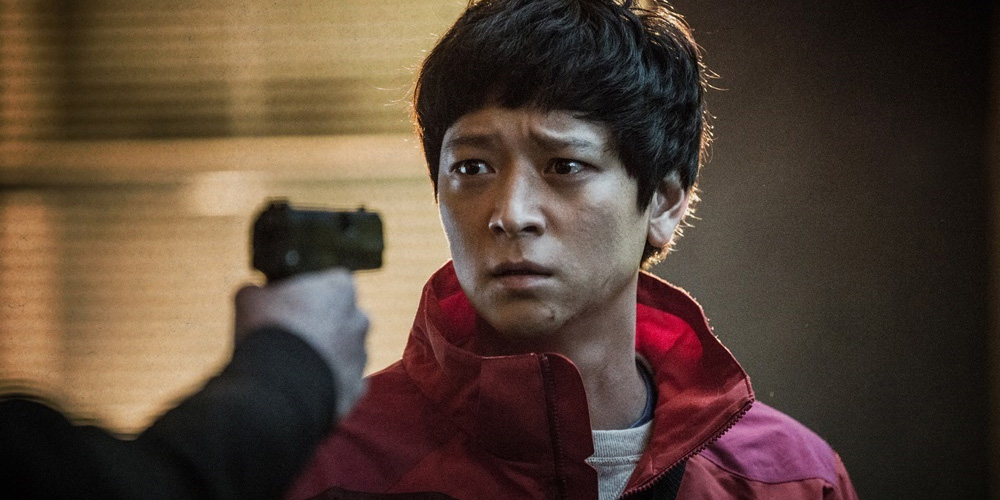 Trailer: 'Golden Slumber'
'Golden Slumber' (골든 슬럼버) is a 2018 South Korean thriller directed by No Dong-Seok.
Based on a novel by Kotaro Isaka, the film revolves around a deliveryman who has to flee for his life after he is framed for assassinating the newly elected prime minister. The cast includes Gang Dong-Won, Han Hyo-Joo, Yoon Kye-Sang, Kim Dae-Myung, and Kim Sung-Kyun.
Synopsis: The first prime minister from the opposition party, Prime Minister Kaneda, is involved in a car parade through the Sendai area of Japan. Meanwhile, delivery man Masaharu Aoyagi (Masato Sakai) has a reunion with former college classmate Shingo Morita (Hidetaka Yoshioka). Suddenly, an explosion occurs killing the Prime Minister. The police run toward Masaharu Aoyagi with their guns pointed at him. Masaharu flees the scene…
'Golden Slumber' opens across South Korea on February 14, 2018.