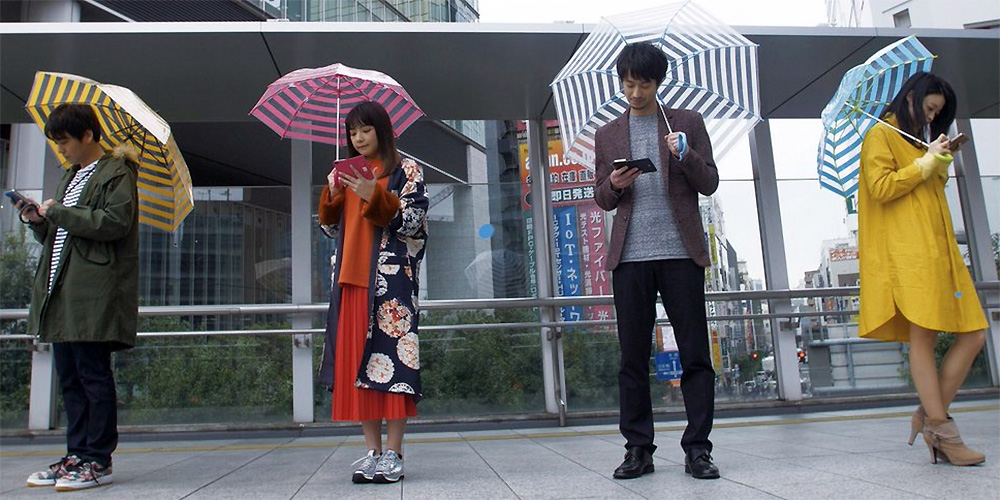 Trailer: 'Happy Mail'
'Happy Mail' (ハッピーメール) is an upcoming Japanese romantic drama directed by Haruo Inoue.
The film revolves around four flawed individuals who all go looking for love on a matchmaking website. The cast includes Kayo Noro, Ryoko Kobayashi, Terunosuke Takezai, Kazuma Sano, and Takeshi Tsuruno.
Synopsis: Set in the Akihabara area of Tokyo. Kaede (Kayo Noro) is a manicurist and an anime otaku. Asuka (Ryoko Kobayashi) is an ordinary OL whose life consists of going between work and home. Kosuke (Terunosuke Takezai) is an attractive doctor who can never seem to find the right person. Shinnosuke (Kazuma Sano) is about to turn 30, but he is still obsessed with an indie idol group. These four people are not good at love. They meet through a matchmaking site.
'Happy Mail' opens across Japan on August 25, 2018.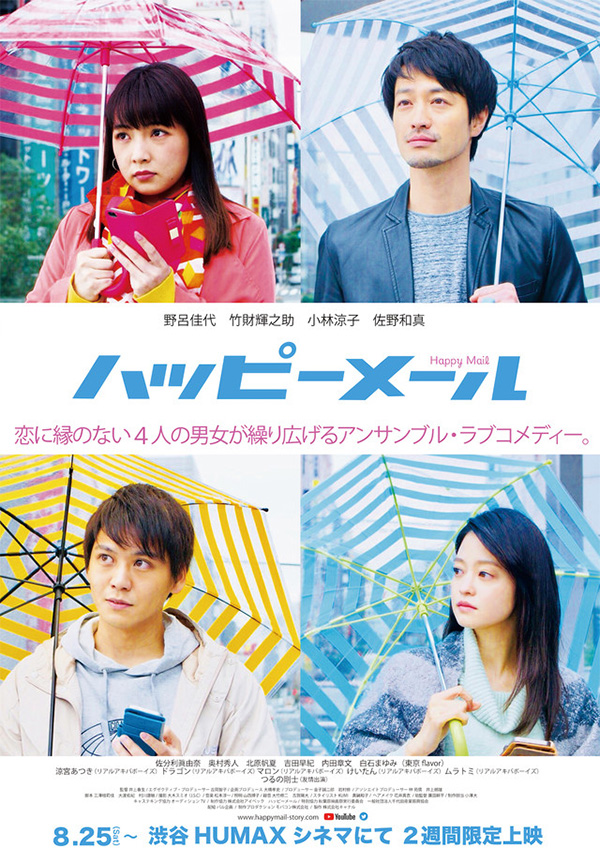 Thanks to AsianWiki.
Film fan, anime addict, gaming geek, metalhead, and supreme dark overlord of Far East Films.
Latest posts by Phil Mills (see all)