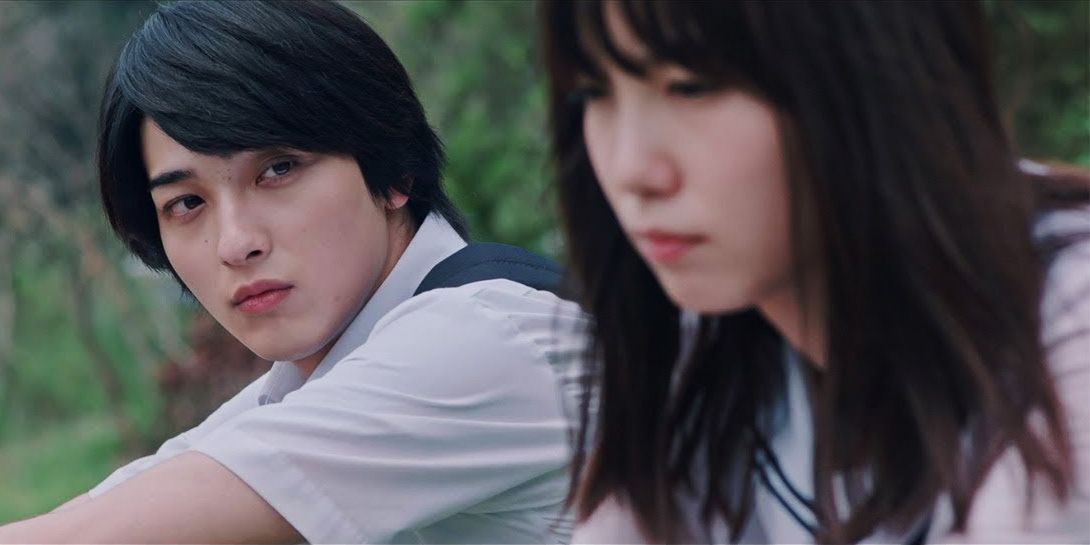 Trailer: 'Inakunare Gunjo'
'Inakunare Gunjo' (いなくなれ、群青) is a 2019 Japanese teen mystery directed by Akina Yanagi.
Based on a novel by Yutaka Kono, the story follows two childhood friends who find themselves reunited after they both arrive on an island for discarded people. The cast includes Ryusei Yokohama, Marie Iitoyo, Honoka Yahagi, Koudai Matsuoka, Kiyo Matsumoto, Riho Nakamura, and Mario Kuroba.
Synopsis: Set on mysterious Kaiden Island where abandoned people arrive. Nanakusa (Ryusei Yokohama) and Yuu Manabe (Marie Iitoyo) were childhood friends. Now, they are high school students and they meet again on Kaidan Island. They get involved in various cases.
'Inakunare Gunjo' opens across Japan on September 6, 2019.