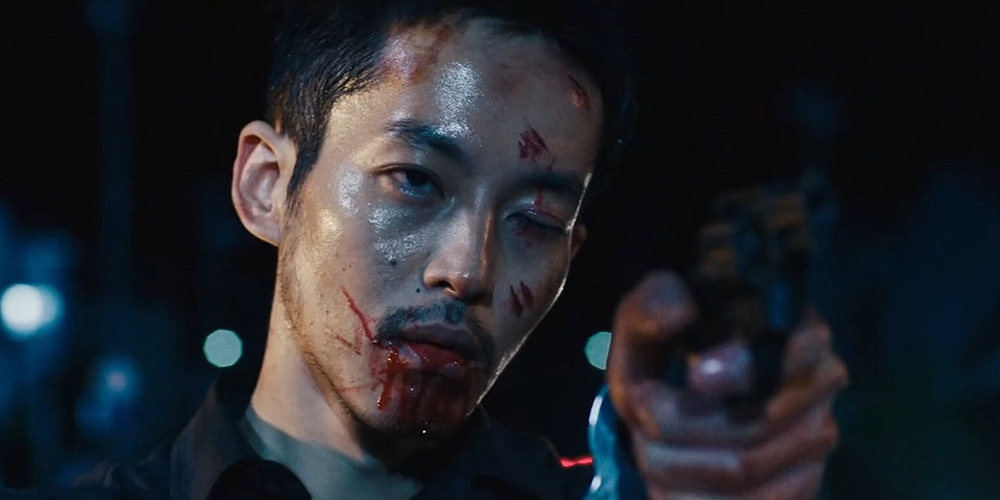 Trailer: 'Last of the Wolves'
---
'Last of the Wolves' (孤狼の血 LEVEL2) is a 2021 Japanese yakuza film directed by Kazuya Shiraishi.
The film, which is a sequel to 2018's 'The Blood of Wolves', is set three years later and finds Detective Hioka continuing his mentor's mission to try and create peace between two rival gangs. The cast includes Tori Matsuzaka, Ryohei Suzuki, Nijiro Murakami, Nanase Nishino, Taichi Saotome, and Takumi Saito.
Synopsis: Following the death of Shogo Ogami in Hiroshima, Detective Shuichi Hioka (Tori Matsuzaka) successfully implemented Ogami's plan, which was to control the yakuza to prevent further gang wars and save innocent people from getting harmed. Hioka manages the criminal organizations, but, due to the release of a certain individual from prison, the situation drastically changes. [Source: AsianWiki]
'Last of the Wolves' opens across Japan on August 20, 2021.