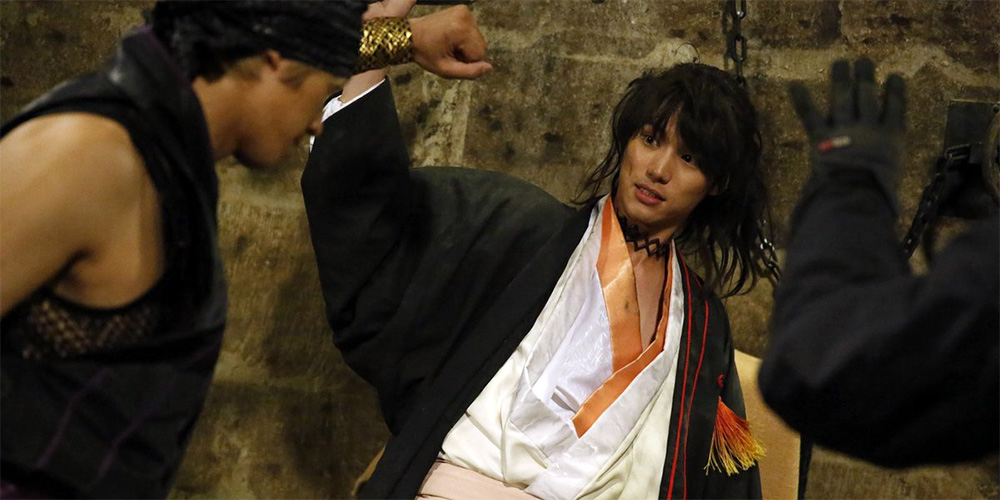 Trailer: 'Laughing Under the Clouds'
'Laughing Under the Clouds' (曇天に笑う) is an upcoming Japanese fantasy action movie directed by Katsuyuki Motohiro.
Based on the manga by Karakara-Kemuri, the film follows three brothers who must do battle with a giant snake that is revived every 300 years. The cast includes Sota Fukushi, Yuma Nakayama, Yuki Furukawa, Ren Kiriyama, Shunsuke Daito, Yuta Koseki, and Kirato Wakayama.
Synopsis: The time is the end of Samurai era (Edo) and the new Meiji government is founded in Japan. Legend has it that the gigantic snake "Orochi", which has a special power, revives every 300 years and brings harm to the country. Three young brothers, Tenka (Sota Fukushi), Soramaru (Yuma Nakayama), and Chutaro (Kirato Wakayama), who are the guardian of Kumou shrine stand alongside the Meiji government to prevent the "Orochi" from coming back to life. However, the evil Fuma ninja clan attempts to use the power of "Orochi" in order to weaken the government by letting the snake take over Japan.
'Laughing Under the Clouds' opens across Japan on March 21, 2018.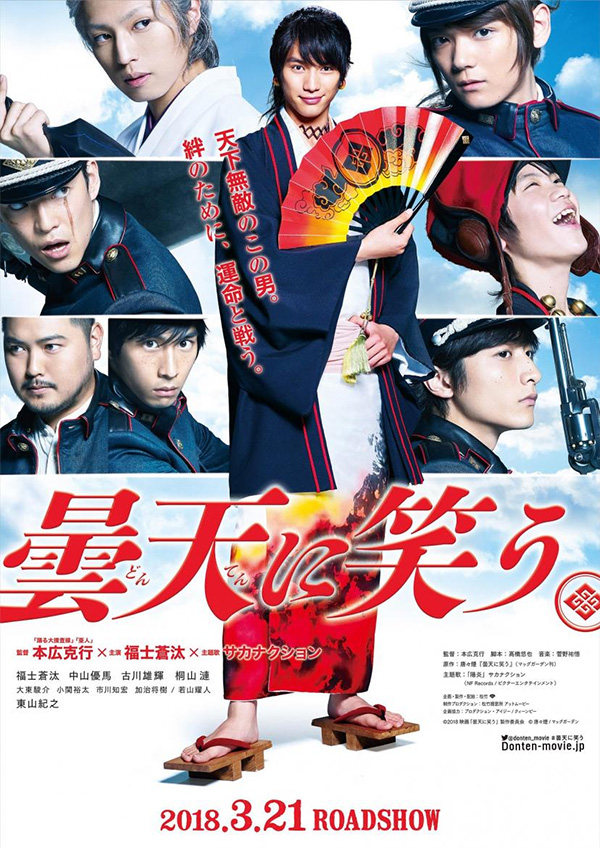 Film fan, anime addict, gaming geek, metalhead, and supreme dark overlord of Far East Films.
Latest posts by Phil Mills (see all)