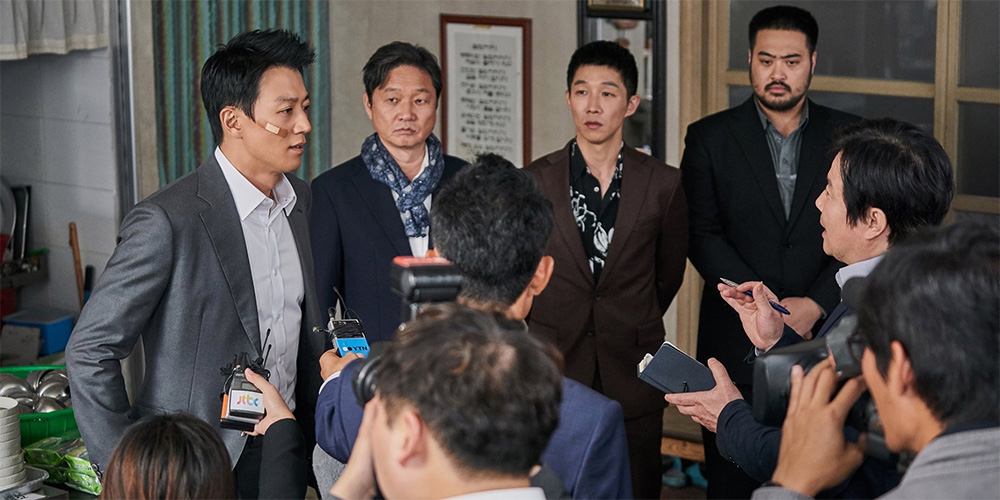 Trailer: 'Long Live The King'
'Long Live The King' (롱 리브 더 킹: 목포 영웅) is an upcoming South Korean crime comedy directed by Kang Yoon-Sung.
Based on a webtoon of the same name, the story revolves around a mob boss who decides to run for president. The cast includes Kim Rae-Won, Won Jin-A, Jin Seon-Kyu, Choi Gwi-Hwa, and Joo Jin-Mo.
Synopsis: Jang Se-Chool (Kim Rae-Won) is a gangster boss. He has been in love with Kang So-Hyun (Won Jin-A) for the past 3 years, even though she tries to push him away. One day, in order to make him give up on her, Kang So-Hyun tells him that she wants to be a first lady. Jang Se-Chool is confused by her comment. Meanwhile, his friend Jung Choon-Taek is a death row convict. His friends tells him that his execution date has been set. Nobody can save him except, possibly, the South Korean president. To marry Kang So-Hyun and to save his friend, Jang Se-Chool decides to become the president.
'Long Live The King' opens across South Korea on June 19, 2019.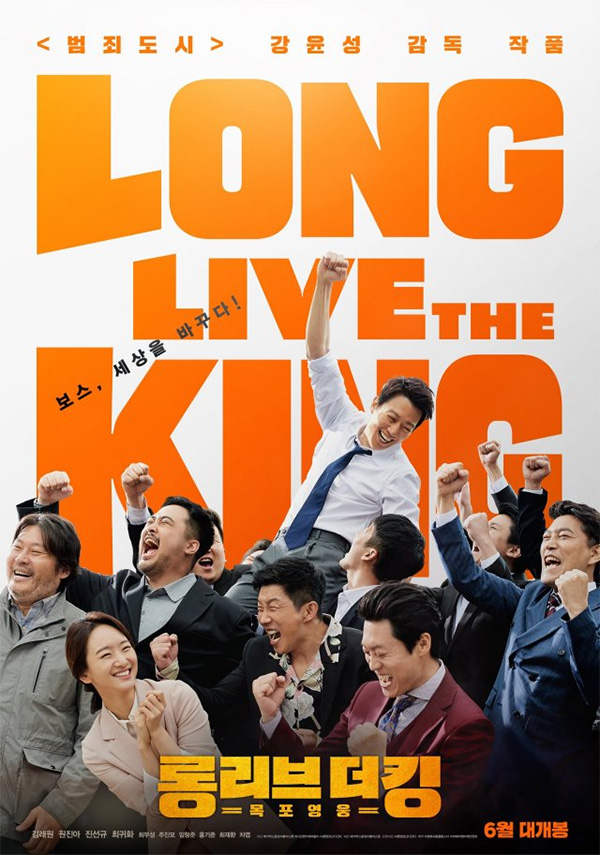 Synopsis by AsianWiki.