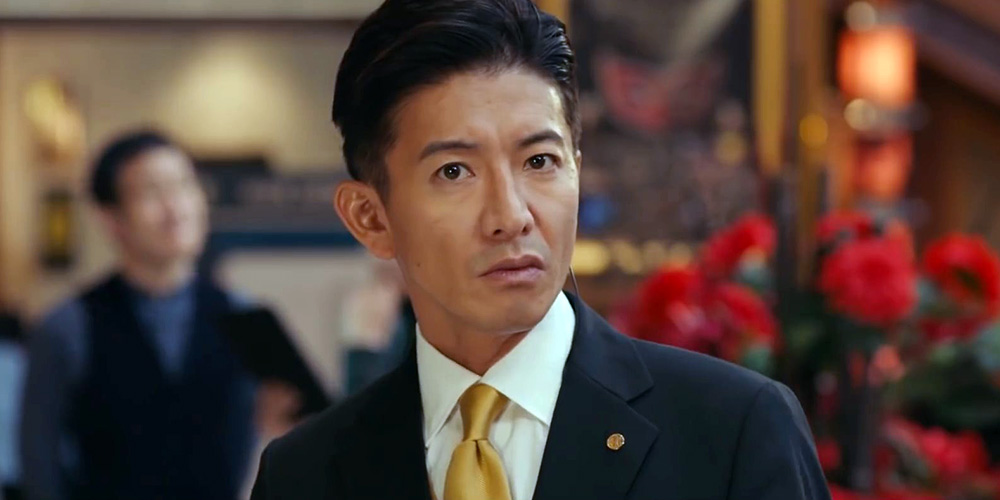 Trailer: 'Masquerade Night'
---
'Masquerade Night' (マスカレード・ナイト) is a 2021 Japanese crime drama directed by Masayuki Suzuki.
Based on a novel by Keigo Higashino, the film follows a detective who is sent undercover to try and track down a murderer at a masquerade party. The cast includes Takuya Kimura, Masami Nagasawa, Fumiyo Kohinata, Zen Kajihara, Yuki Izumisawa, and Eisuke Sasai.
Synopsis: An anonymous letter is delivered to the Tokyo Metropolitan Police Department. The letter states that a criminal of a murder case will appear at the countdown party Masquerade Night that will be held at Hotel Cortesia Tokyo. Detective Kosuke Nitta (Takuya Kimura) must go undercover and work again at the Hotel Cortesia Tokyo. There, he meets Naomi Yamagishi (Masami Nagasawa), who works as a concierge. Without any information about the criminal, except that the person will be in attendance, Detective Kosuke Nitta works feverishly to find the criminal among the 500 attendees. [Source: AsianWiki]
'Masquerade Night' opens across Japan on September 17, 2021.