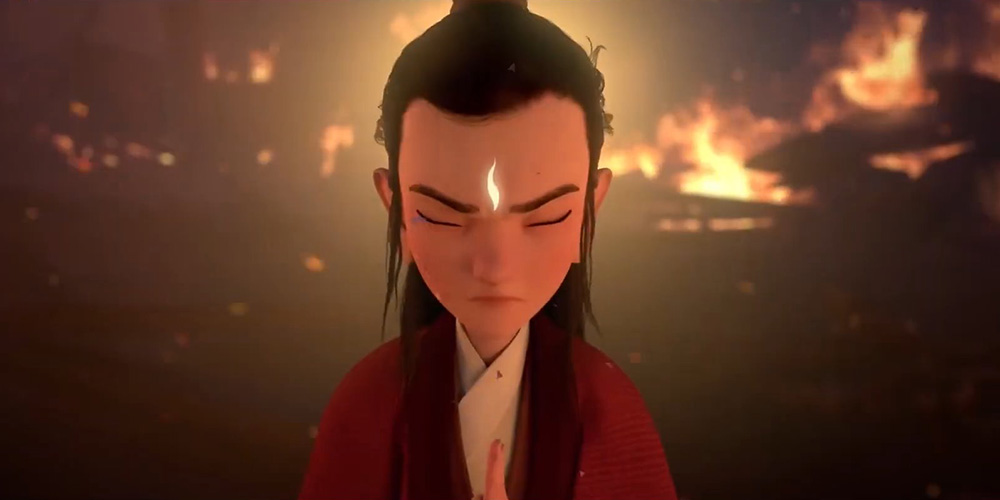 Trailer: 'Master Ji Gong'
---
'Master Ji Gong' (济公之降龙降世) is a 2021 Chinese animated fantasy adventure directed by Liu Zhijiang and Qiao Yu.
The film follows an aspiring young hero who has all of his dreams come true when he discovers that he is the reincarnation of a great warrior. No word yet on voice cast but we'll include details as soon as they're available.
Synopsis: In Yongning Village at the foot of Chicheng Mountain, mischievous young Li Xiuyuan wants to become a hero. Unfortunately though, his various attempts to help his sick mother and prove himself to the villagers only seem to backfire. One day, following a perilous encounter, Xiuyuan learns that he is in fact the reincarnation of the great hero Dragon Slaying Luohan. He also discovers that his father once protected him by stealing a sacred golden artefact for the evil Jin Ling. As his powers begin to awaken, Xiuyuan finally knows what he has to do to become a true hero. [© Far East Films]
'Master Ji Gong' opens across China on July 16, 2021.