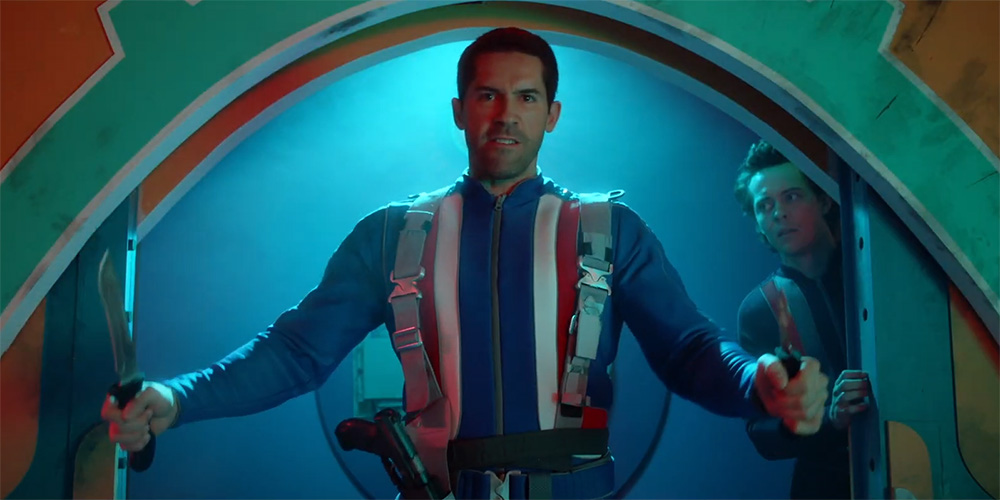 Trailer: 'Max Cloud'
'Max Cloud' (aka 'The Intergalactic Adventures of Max Cloud') is a 2020 British sci-fi action comedy co-written and directed by Martin Owen.
The film revolves around a young girl who is sucked into her favourite video game and must team up with its tough protagonist to fight her way out. The cast includes Scott Adkins, Tommy Flanagan, Lashana Lynch, Elliot Langridge, Sally Collett, Franz Drameh, and John Hannah.
Synopsis: When teen gamer Sarah finds an "easter egg" and accidentally opens a portal into her favorite side-scroller, she becomes trapped in a notorious intergalactic prison, home to the galaxy's most dangerous villains. To escape, she must finish the game with a little help from her not-so-savvy friend on the outside…or remain a 16-bit character forever.
'Max Cloud' opens across North America on December 18, 2020.