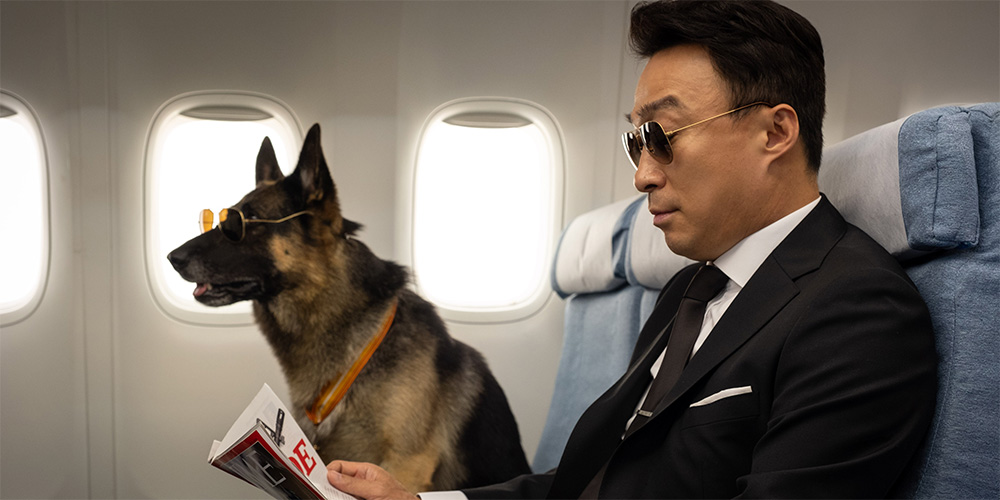 Trailer: 'Mr. Zoo: The Missing VIP'
---
'Mr. Zoo: The Missing VIP' (미스터 주: 사라진 VIP) is a 2020 South Korean comedy written and directed by Kim Tae-Yoon.
The film revolves around an NIS agent who is involved in an accident that grants him the ability to hear the voices of animals. The cast includes Lee Sung-Min, Kim Seo-Hyung, Bae Jeong-Nam, Shin Ha-Kyun, and Kal So-Won.
Synopsis: Joo Tae-Joo (Lee Sung-Min) is a highly regarded agent for the National Intelligence Service. During an assignment to guard a VIP, things go horribly wrong after he takes a nasty fall and loses his man. However, the incident somehow grants Tae-Joo the ability to hear and understand animals when they talk. Now with the help of military dog Ali (voiced by Shin Ha-Kyun), Joo Tae-Joo must attempt to track down the missing VIP.
'Mr. Zoo: The Missing VIP' opens across South Korea on January 22, 2020.