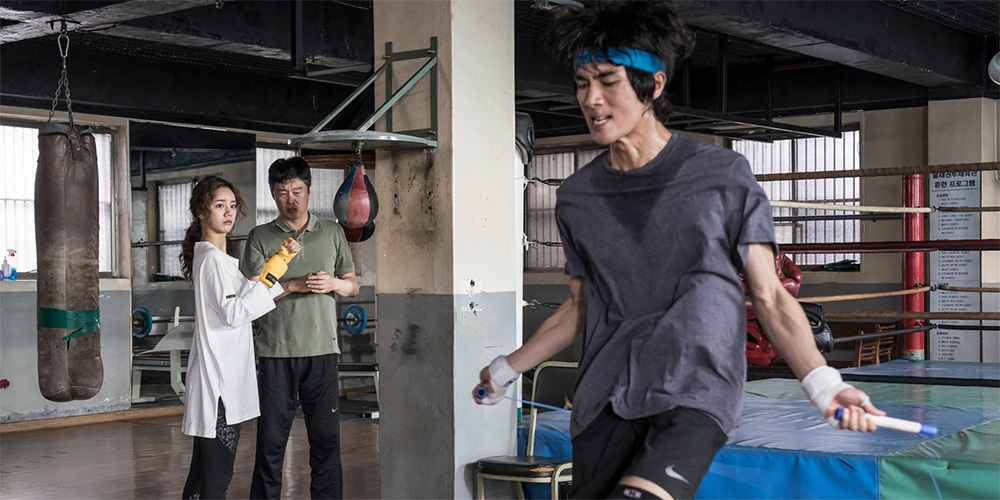 Trailer: 'My Punch-Drunk Boxer'
---
'My Punch-Drunk Boxer' (판소리 복서) is a 2019 South Korean sports drama co-written and directed by Jung Hyuk-Ki.
The film revolves around a former professional boxer with a helpless past who decides to step back into the ring after a medical diagnosis makes him reconsider his life. The cast includes Um Tae-Goo, Hyeri, Kim Hee-Won, Choi Joon-Young, and Shin Yoo-Ram.
Synopsis: Byeong-goo (Um Tae-Goo), a former professional boxer, was once in the spotlight as an up-and-coming boxing champion. But when a dire mistake gets him removed from the boxing association, Byeong-goo makes ends meet doing odd jobs at a gym. While eager to start boxing again, Byeong-goo gets diagnosed with 'punch drunk syndrome,' a condition caused by repeated cerebral concussions. One day, Min-ji (Hyeri), an upbeat, new member of the gym arrives and volunteers to help Byung-gu. With her help, Byeong-goo kicks off his most reckless challenge in life to perfect his unique style of 'Pansori Boxing'.
'My Punch-Drunk Boxer' opens across South Korea in October 2019.