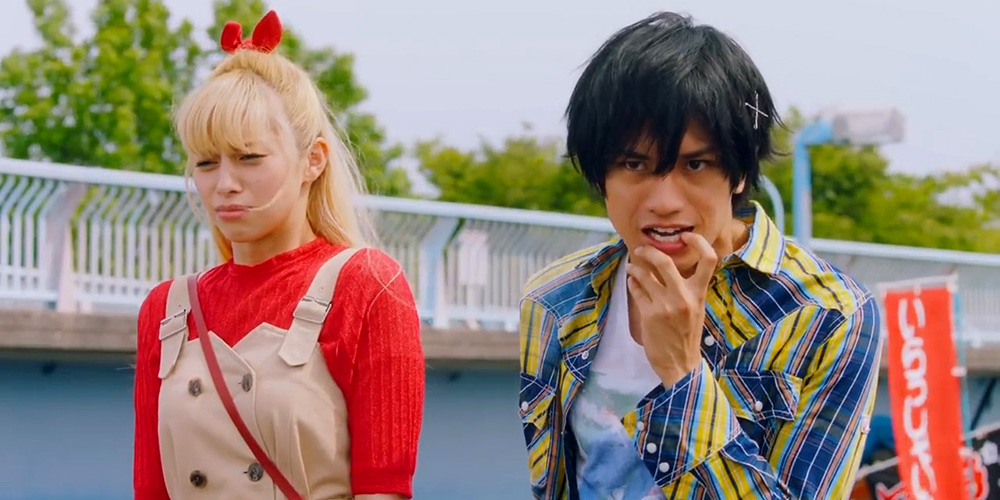 Trailer: 'Nisekoi: False Love'
'Nisekoi: False Love' (ニセコイ) is an upcoming Japanese romantic comedy directed by Hayato Kawai.
Based on a manga by Naoshi Komi, the story follows the son and daughter of two rival yakuza gang leaders who decide to act as boyfriend and girlfriend to try and keep the peace. The cast includes Kento Nakajima, Ayami Nakajo, Natsumi Ikema, Haruka Shimazaki, Yuta Kishi, and Hana Kawamura.
Synopsis: Raku Ichijo (Kento Nakajima) is an only son and a high school student. His father is the leader of yakuza group Shuei-gumi. Raku Ichijo doesn't like to fight and he studies hard. His dream is to become a public official. One day, he passes the entrance gate at his high school and is kicked inadvertently by Chitoge Kirisaki (Ayami Nakajo). She is a new transfer student at the school. Chitoge Kirisaki is the only daughter of a rival gang leader. To keep the peace between the rival gangs led by their fathers, Raku Ichijo and Chitoge Kirisaki decide to act as boyfriend and girlfriend.
'Nisekoi: False Love' opens across Japan on December 21, 2018.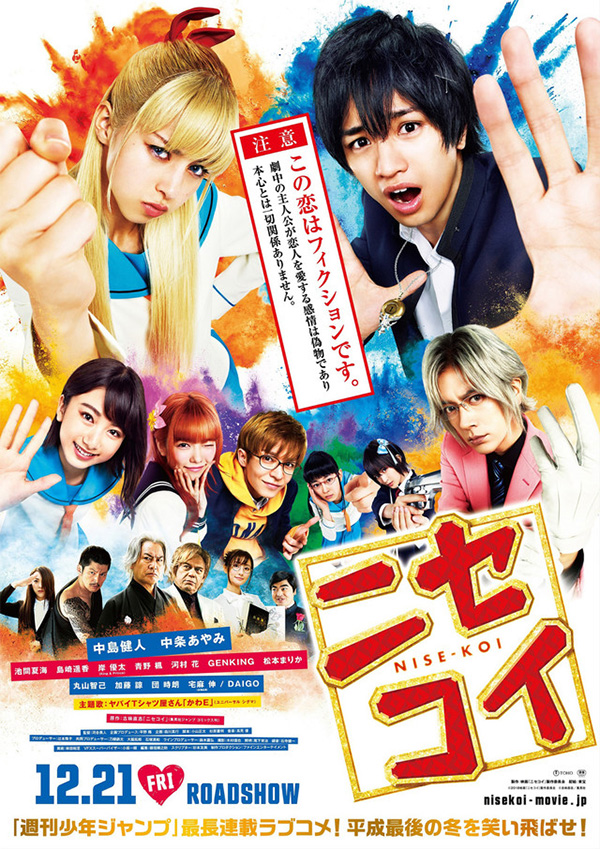 Synopsis by AsianWiki.
Film fan, anime addict, gaming geek, metalhead, and supreme dark overlord of Far East Films.
Latest posts by Phil Mills (see all)