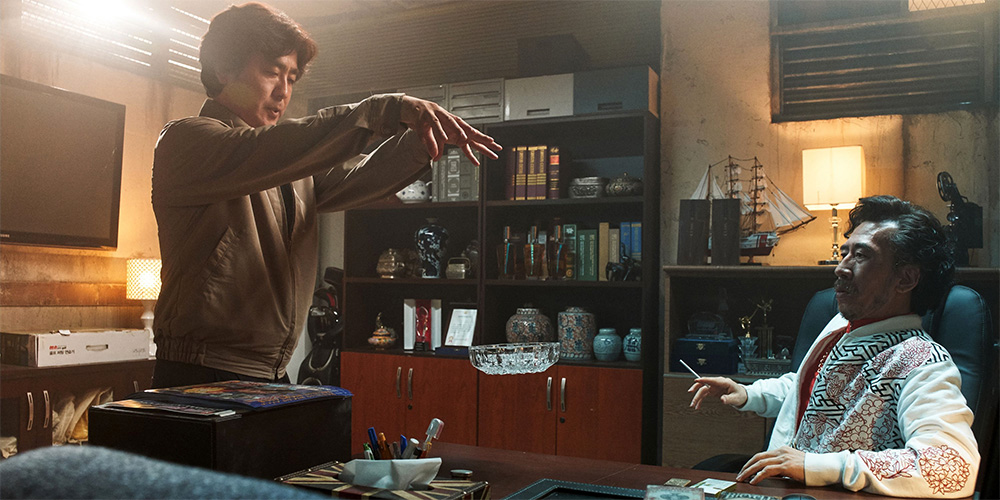 Trailer: 'Psychokinesis'
'Psychokinesis' (염력) is an upcoming South Korean black comedy written and directed by Yeon Sang-Ho.
The film revolves around a man who inadvertently acquires psychokinetic powers and uses them to help his daughter and others. The cast includes Ryoo Seung-Ryong, Shim Eun-Kyung, Park Jung-Min, Kim Min-Jae, and Jung Yu-Mi.
Synopsis: Suk-Hun (Ryoo Seung-Ryong) is an average man until he suddenly acquires psychokinetic powers. When his daughter Roo-Mi (Shim Eun-Kyung) is involved in an unexpected accident, he must use his supernatural power to rescue her.
'Psychokinesis' opens across South Korea on January 31, 2018.