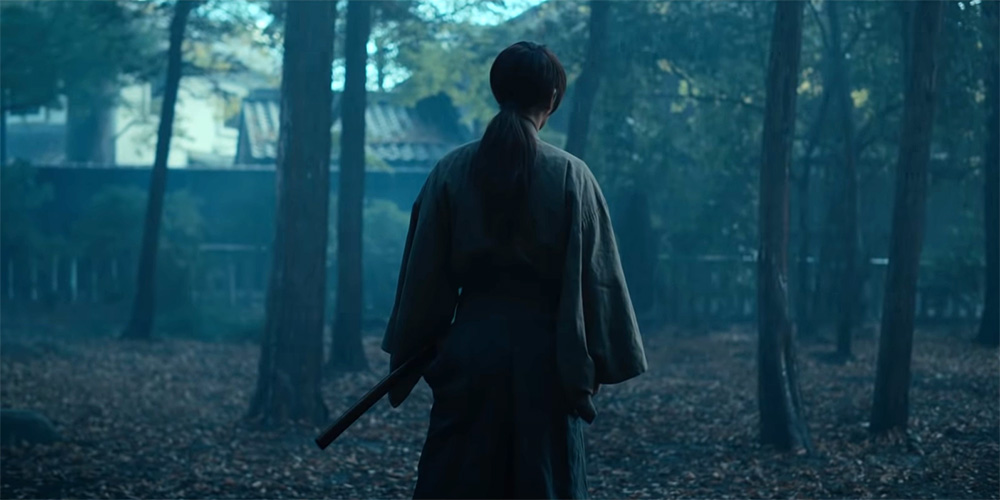 Trailer: 'Rurouni Kenshin: The Final'
---
'Rurouni Kenshin: The Final' (るろうに剣心 最終章 The Final) is a 2021 Japanese period action film directed by Keishi Ohtomo.
Based on the manga by Nobuhiro Watsuki, the film finds the wandering swordsman Kenshin drawn into a fight for revenge against a man named Yukishiro Enishi. The cast includes Takeru Satoh, Emi Takei, Munetaka Aoki, Yu Aoi, Riku Ohnishi, and Mackenyu Arata.
Synopsis: Kenshin Himura (Takeru Satoh) is a legendary swordsman. After the Meiji Restoration, he stopped killing with the sword. He tries to live a peaceful life with Kaoru Kamiya who runs a swordsmanship school in the village. Things change. Akabeko Restaurant, which is Kenshin Himura's favourite place to eat, is destroyed. Kenshin Himura finds a note written "Junchu" there. [Source:AsianWiki]
'Rurouni Kenshin: The Final' opens across Japan on April 23, 2021.