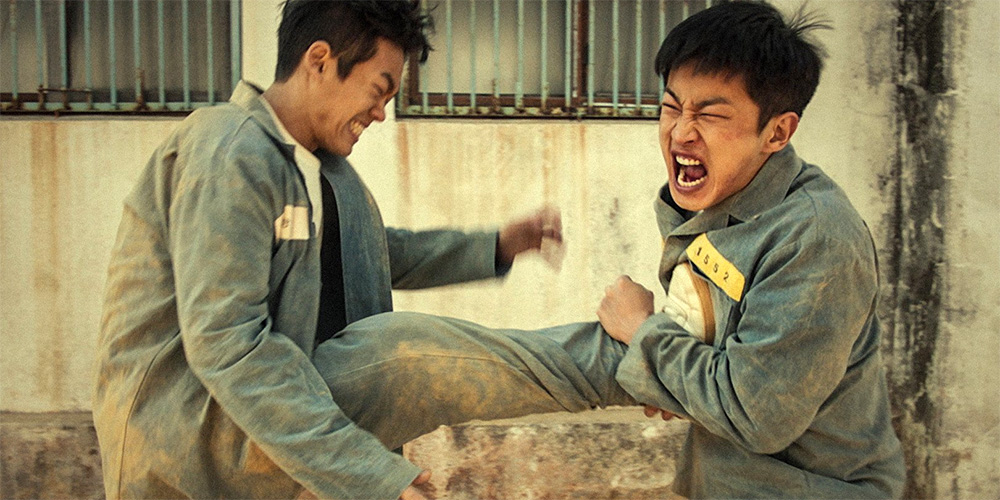 Trailer: 'Shark: The Beginning'
---
'Shark: The Beginning' (샤크 : 더 비기닝) is a 2021 South Korean action drama directed by Chae Yeo-Jun.
Based on a webcomic by Woon and Kim Woo-Seob, the film follows a high school student who is pushed too far and finally decides to fight back against his bully. The cast includes Kim Min-Suk, Wi Ha-Joon, Jung Won-Chang, and Lee Hyun-Wook.
Synopsis: High school student Cha Woo-Sol (Kim Min-Suk) is relentlessly bullied by Bae Seok-Chan (Jung Won-Chang). Eventually it becomes too much for him to bear so he transfers to a new school. When Seok-Chan follows him, Woo-Sol hits breaking point and he lashes out with a knife. Unfortunately, this leads to Woo-Sol being sentenced to 3 years in juvenile prison while Seok-Chan vows to get revenge. Knowing what awaits him on the outside, Woo-Sol asks fellow convict and former MMA champion Jung Do-Hyun (Wi Ha-Joon) to teach him how to fight. [© Far East Films]
'Shark: The Beginning' opens across South Korea on June 17, 2021.