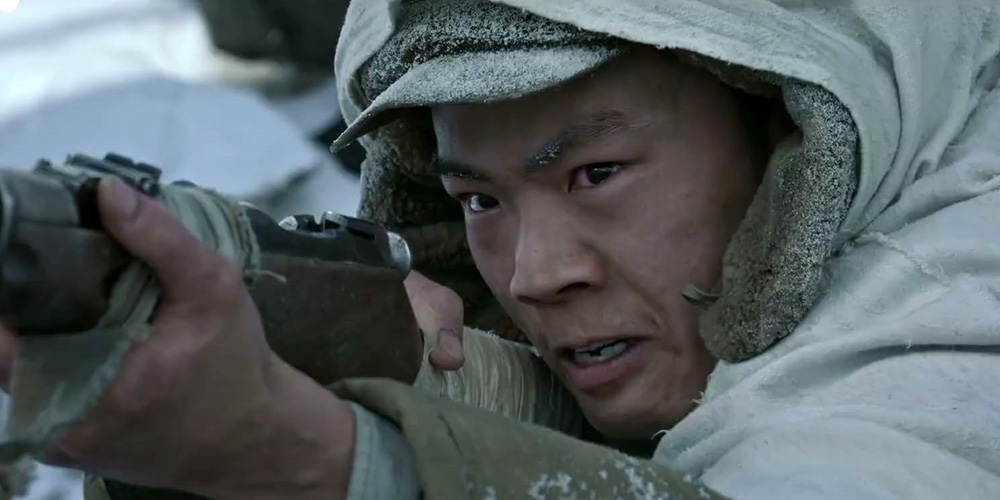 Trailer: 'Sharpshooter'
---
'Sharpshooter' (狙击手) is a 2022 Chinese war drama directed by Zhang Yimou and Zhang Mo.
The film tells the story of a young sniper who reportedly set a record during the Korean War by killing or wounding 214 American soldiers with 435 shots in just 32 days. The cast includes Chen Yongsheng, Zhang Yu, Zhang Yi, Liu Yitie, Huang Yan, and Wang Ziyi.
Synopsis: The snipers of the fifth squad, led by their company commander (Zhang Yi), have become a major problem for the enemy, with the squad leader, Liu Wenwu (Zhang Yu), a key sniper target. In order to hit the sniper squad hard, the enemy deploys an elite sniper team with the most advanced weaponry, forcing the sniper squad to enter a dangerous place to save their companions. But as the enemy plays their own game, they fail to realize that the scout they use as bait, Liang Liang (Liu Yitie), is actually hiding a bigger secret… [© Far East Films]
'Sharpshooter' opens across China on February 1, 2022.