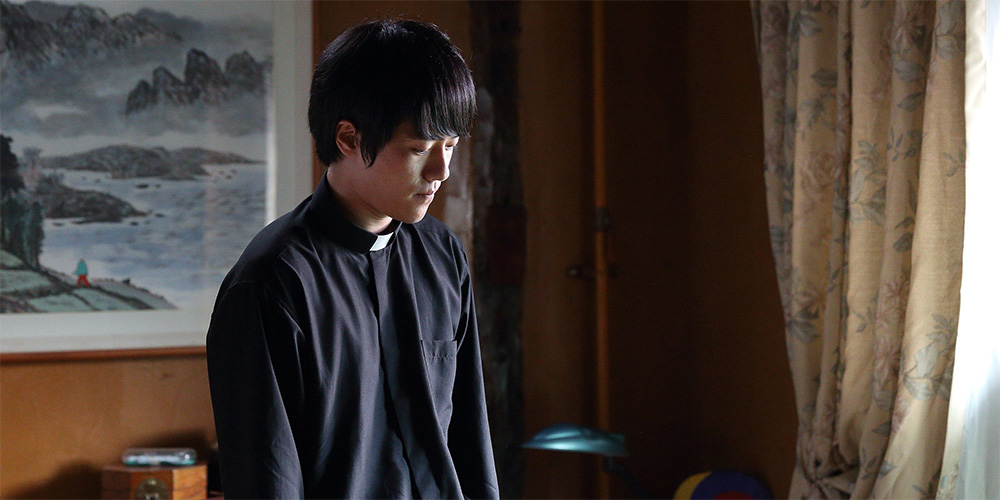 Trailer: 'Swindler'
'Swindler' (스윈들러) is a 2020 South Korean crime comedy written and directed by Yi Donghwan.
The film revolves around a con artist who bites off more than he can chew after he attempts to pass himself off as a demon-chasing exorcist priest. The cast includes Yoo Hyung-Joon, Peace Fidele, Lee Kyu-Jung, Song Young-Chang, and Park Jae-Hyun.
Synopsis: Do-jin, a life-sustaining swindler, mimics a fake exorcist priest named Father Kim to pay off his debts. Afterwards, Reverend Jang of the pseudo-church proposes a partnership to Do-jin, who is on a roll with fraud, and captured both the money and hearts of the believers. But for a moment, the joy disappeared and Yoo-hee who was fooled by Do-jin, appears in front of them, and a crisis comes. A bizarre scam of a fake priest who will shake even the devil's head begins! [Source: HanCinema]
'Swindler' opens across South Korea on October 8, 2020.