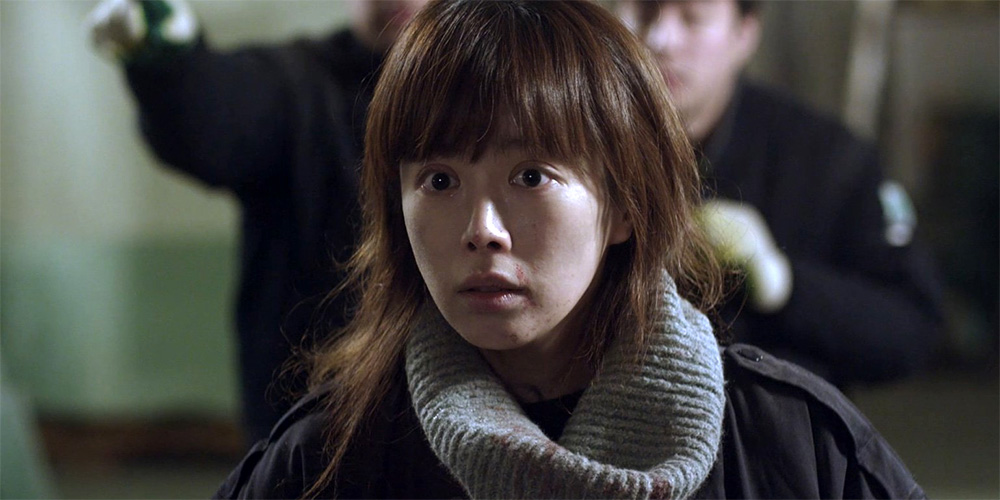 Trailer: 'Sword of Sarasen'
'Sword of Sarasen' (사라센의 칼) is a 2021 South Korean drama directed by Jeon Young.
The film revolves around a female factory worker who becomes close with a fellow immigrant employee as they both find themselves victimised by the management. The cast includes Shin Ji-Soo, Gambhir Man Shrestha, Park Myung-Shin, Kim Feel, and Park Seong-Taek.
Synopsis: Yoo-na lives with Allan, a foreign worker at a small glass factory. The owner of the factory entrusts Eun-ji, whom he sponsors, with the factory's accounting. Looking at Eun-ji and Allan, Yoo-na is confused as she recalls her past memories. President Kim, who has power in the factory, bullies Allan and the boss tries to sexually assault Yoo-na. Having a lonely and hard time, Yoo-na and Allan get close to each other and new events occur with the knife of Sarasen, the only item that Allan cherishes… [Source: HanCinema]
'Sword of Sarasen' opens across South Korea on January 14, 2021.