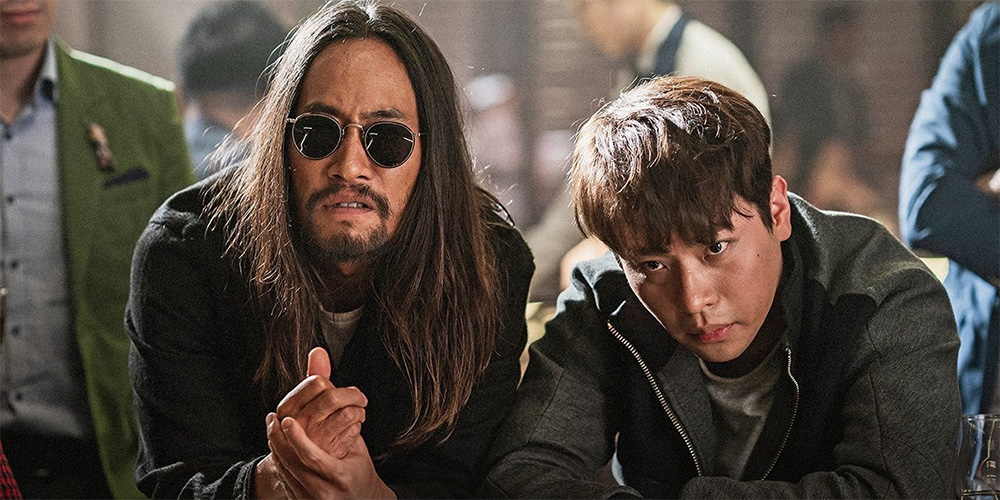 Trailer: 'Tazza: One Eyed Jack'
'Tazza: One Eyed Jack' (타짜: 원 아이드 잭) is a 2019 South Korean gambling film directed by Kwon Oh-Kwang.
The film, which is an in-name only sequel to 'Tazza: The High Rollers' (2006) and 'Tazza: The Hidden Card' (2014), follows the son of a famous poker player as he attempts to pull off the swindle of a lifetime. The cast includes Park Jung-Min, Ryoo Seung-Bum, Choi Yu-Hwa, Woo Hyeon, and Lee Kwang-Soo.
Synopsis: Do Il-chul (Park Jung-Min), son of legendary tazza Jjakgwi, is a student-by-day and gambler-by-night. After falling for a beautiful woman named Madonna (Choi Yu-Hwa), he ends up losing a small fortune in a high-stake poker game. Down but not out, Il-chul  is approached by a mysterious gambler by the name of Aekku (Ryoo Seung-Bum) and offered the chance to participate in the ultimate con.
'Tazza: One Eyed Jack' opens across South Korea on September 11, 2019.