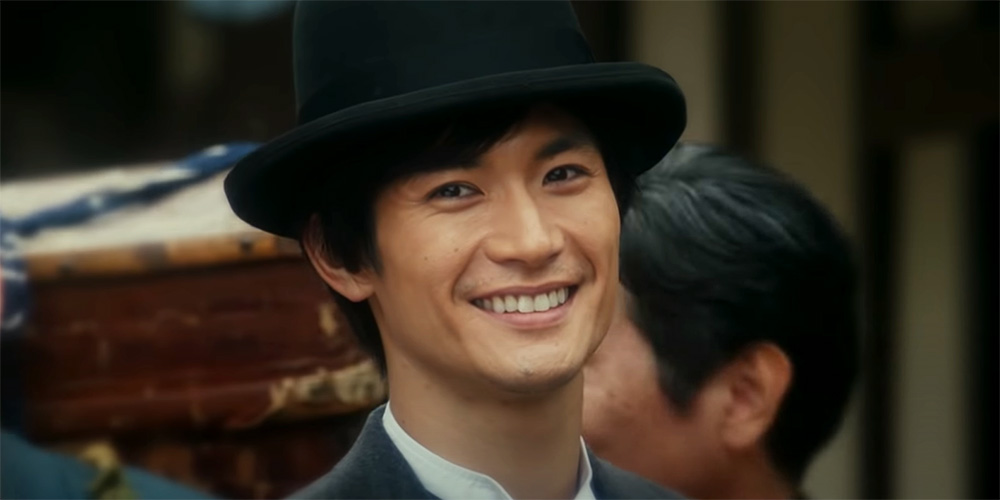 Trailer: 'Tengaramon'
'Tengaramon' (天外者) is a 2020 Japanese historical biopic directed by Mitsutoshi Tanaka.
Based on the life of businessman Tomoatsu Godai, the film revolves around one of the Satsuma students of 1865 who was smuggled out of Japan to study abroad and later returned to become Japan's leading entrepreneur of the early Meiji period. The cast includes Haruma Miura, Shohei Miura, Takanori Nishikawa, Yuki Morinaga, and Aoi Morikawa.
Synopsis: Tomoatsu Godai has the spirit of a warrior and the talents of a merchant. He was born in the Satsuma domain. He worked as a Meiji government officer and became a businessman. He laid the foundation for Osaka to become a commercial city.
'Tengaramon' opens across Japan on December 11, 2020.