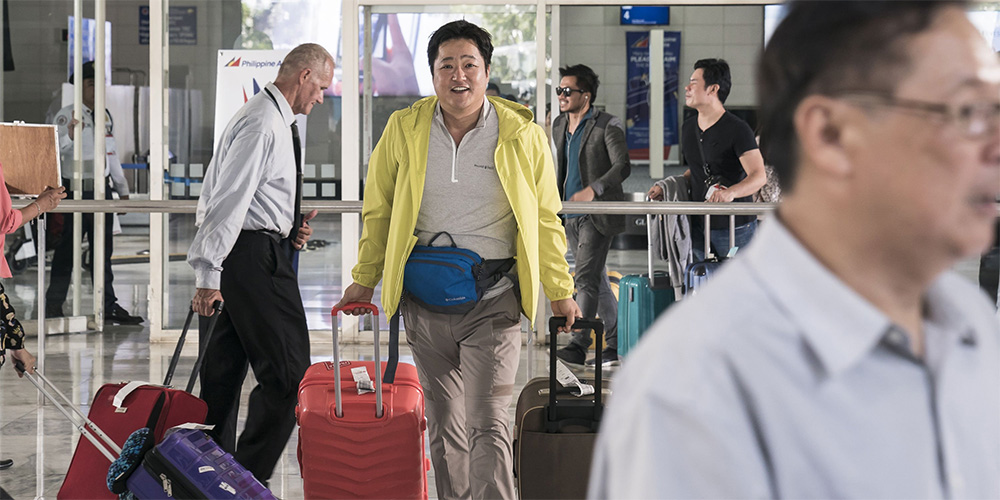 Trailer: 'The Golden Holiday'
'The Golden Holiday' (국제수사) is a 2020 South Korean action-comedy written and directed by Kim Bong-Han.
The film revolves around a small town detective who finds himself wrapped up in a murder case during a family vacation in the Philippines. The cast includes Kwak Do-Won, Kim Dae-Myung, Kim Sang-Ho, Kim Hee-Won, and Shin Seung-Hwan.
Synopsis: Byeong-Soo (Kwak Do-Won) works as a detective in the countryside. He takes his family on a trip to the Philippines and its their first time abroad. He becomes entangled in a crime planned by Patric (Kim Hee-Won), who is killer in a criminal organization. Byeong-Soo becomes a murder suspect. To clear himself of the false charge, he investigates the case with tour guide Man-Cheol (Kim Dae-Myung). Their investigation doesn't go very well, but Byeong-Soo meets his friend Yong-Bae (Kim Sang-Ho). Their investigation veers into an unintended direction. [Source: AsianWiki]
'The Golden Holiday' opens across South Korea on August 19, 2020.